First of all let's make it clear – You are perfect as you are!
However… If keeping your weight is a goal for you and you don't want to give up snacking on tasty foods, this list is for you. Here are some tips and tricks from top models on their favorite snacks and foods.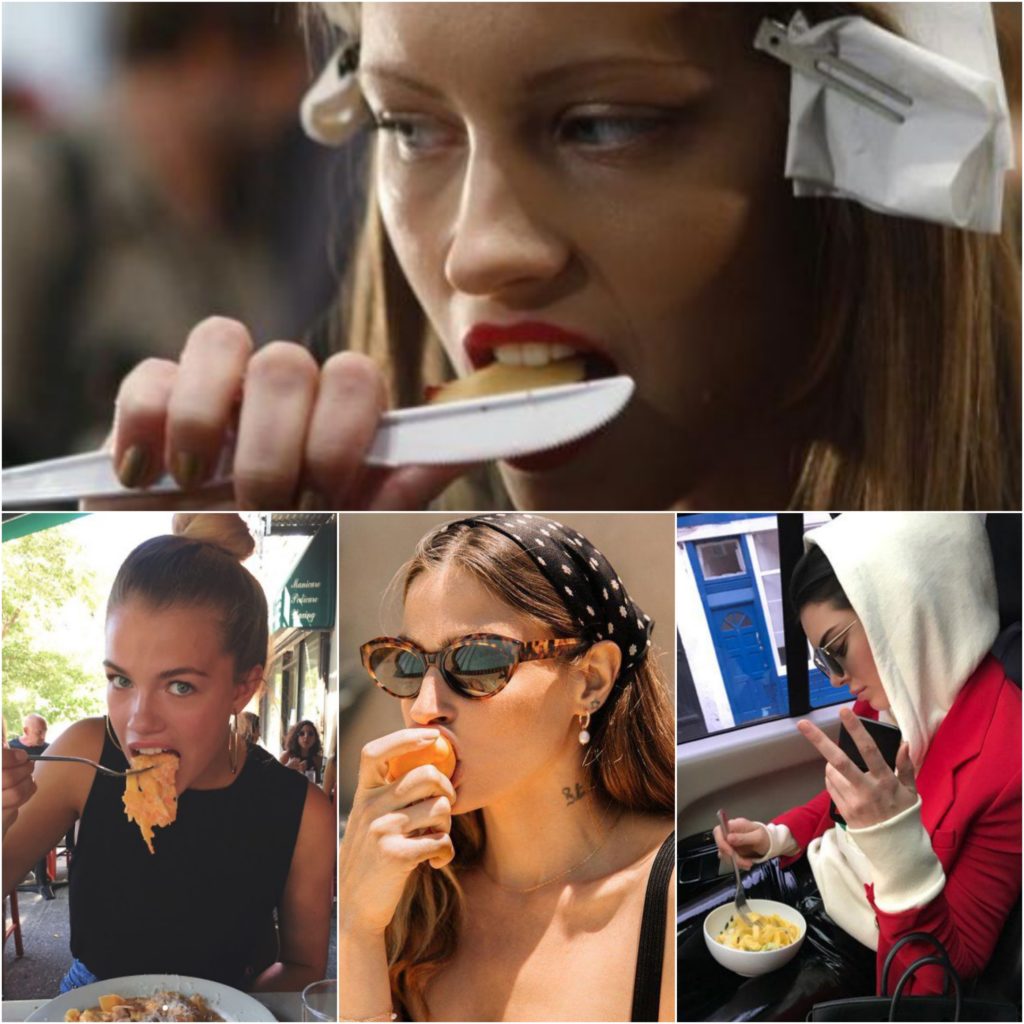 So whether you want to maintain your existing weight or just lose a few pounds before beach season, it does not necessarily have to be about eating less and starving yourself! This is because there are many foods out there you can eat in relatively big portions, that are actually a dieter or weight watcher's best friend.
Pineapple
The king of fruits with a crown on his head. A pineapple symbolizes holiday and freedom. And not for nothing. The manganese content of pineapples is said to help your body and muscles to metabolize protein in your diet. This is very good for promoting weight control. Pineapples are also excellent sources of Vitamin C. Best to eat fresh. 100 grams or 3.5 ounces is about 50 kilo calories.
There are many things you can do with Pineapple such as shakes, pizza topping, grill, summer salads and even chicken. If you never thought off adding pineapple to your diet because someone once told you fruits are filled with sugar and you should watch out from them, now is the time to put this misconception in place.