#25: Surprise Popsicle
We have to say, this popsicle doesn't look as bad as some of the other items on this list. But we do have to wonder – what are those bits frozen inside? It almost looks like something unedible. We don't know what they are, so we'll just have to give this person the benefit of the doubt and trust they know what they are doing.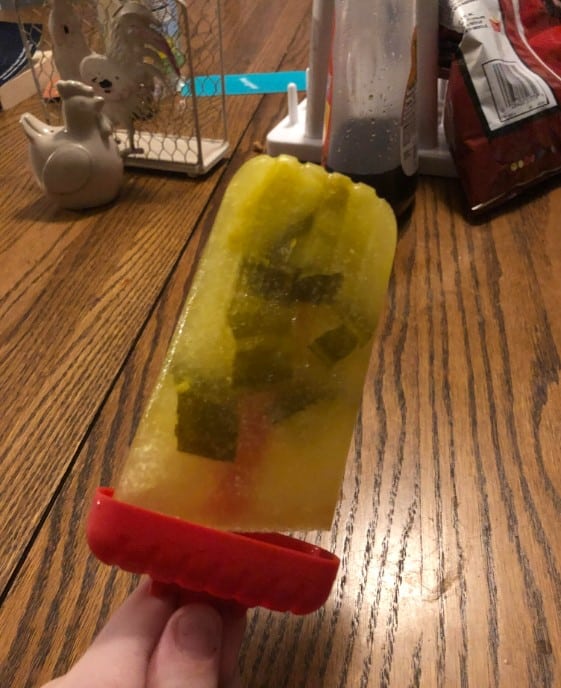 It's so hot right now that we'd be willing to eat a popsicle with mysterious bits in it. That's how hot it is! Is it just us, or are the summers getting hotter and hotter? Maybe we're just imagining things. Either way, it's so hot that this homemade popsicle actually looks appetizing to us. Well, maybe "appetizing" isn't the right word; it looks refreshing.