Most of us would consider a warm, sunny day to be absolute perfection, but nature often serves us with weather that is anything but perfect. From wildfires to crazy temperature changes, there's always something going on in the world that pushes us humans out of our comfort zone. With more and more extreme weather events happening around the world, people are coming to realize how our actions are affecting the Earth's weather patterns over time. We like to think we are invincible superheroes, but really, we are minuscule compared to the forces of nature. These pictures shared by people around the U.S. are proof that sometimes Mother Nature puts us back in our place and reminds us that we are, after all, just human.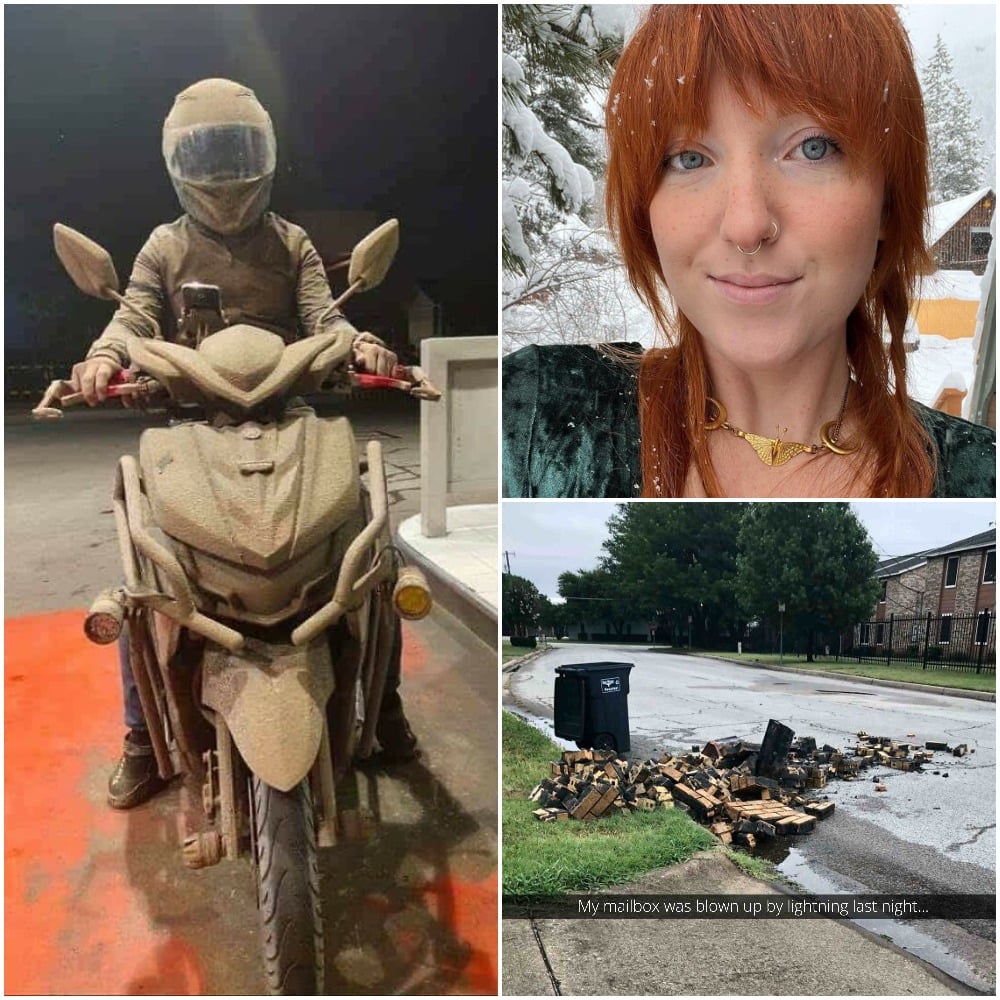 #1: Well, That Was Unexpected…
We've all had days where the weather catches us off guard. Who hasn't worn a short-sleeved shirt to work, only to experience a torrential rain downpour later in the afternoon? This woman and her dog experienced some unexpected extreme weather while riding out in her Jeep one day. The "before and after" photos she posted are worth a thousand words!
The top photo shows her and her dog all cute and excited for the day, and the photo below shows them drenched and sad after driving through some extreme rain. We suspect the two photos might be from two different days because she's wearing a different shirt, but it's still cute and hilarious. Her dog is literally smiling in the top photo! The doggo's look of sadness and despair in the "after" photo perfectly captures how we all feel when we get unexpectedly drenched.