Elisany da Cruz Silva
As you probably guessed from the photos, Elisany da Cruz Silva is the tallest girl in the world. We short people complain about our daily struggles of reaching high shelves or seeing through a crowd, but take it from Elisany – tall people have their struggles as well. the 18-year old is 6.8 feet tall.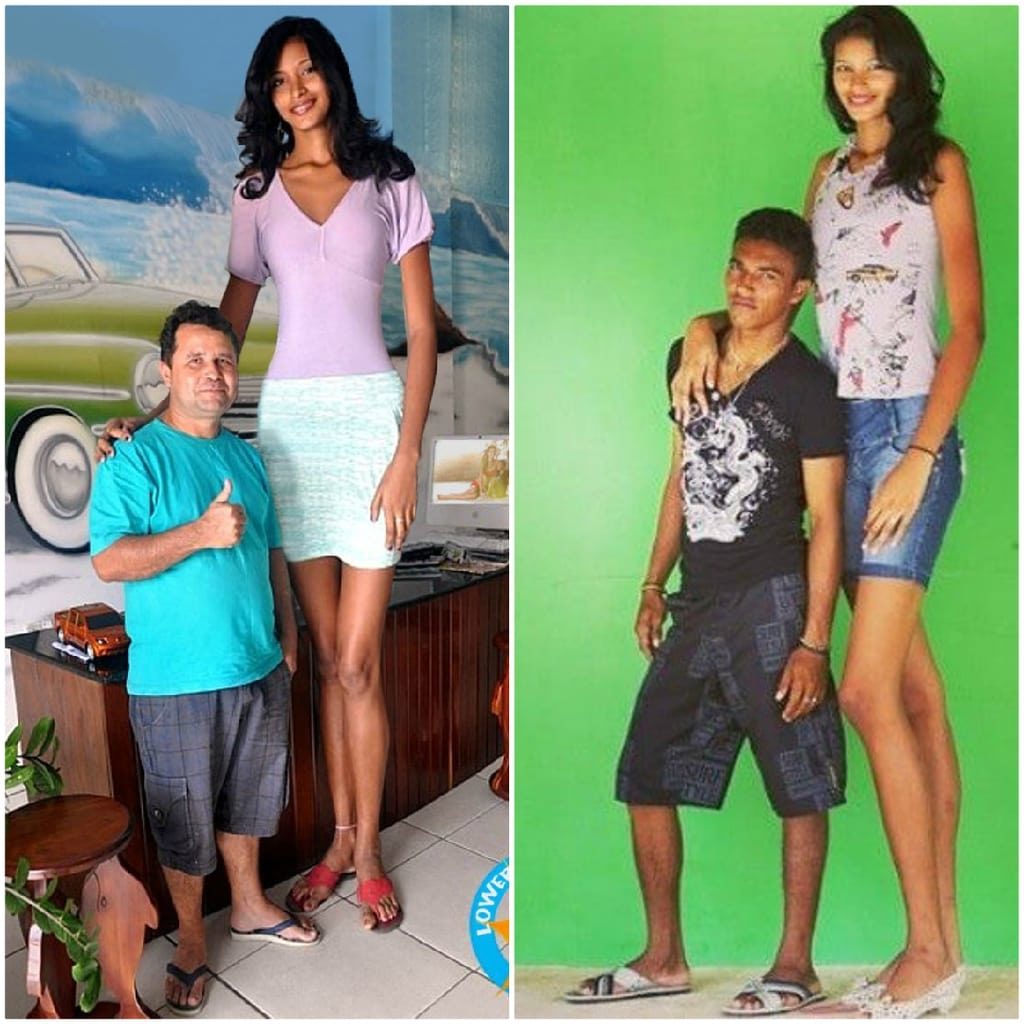 As you can see, she is much taller than her father, her boyfriend and everyone around her. Despite the height differences, Elisany was able to find love, and although her partner is more than 1.6 feet shorter than her, they don't let it stand in their way.