Different cultures around the world differ in almost every aspect, from social norms and conventions to food, religious rituals and holidays. Yet, there's one thing all cultures around the world share, and that's the importance of weddings – celebrating the sacred union between two people and their love for one another. Despite going through changes, wedding traditions have withstood the test of time in almost every culture, and more importantly, wedding costumes. Here are 50 traditional wedding dresses that reflect on the culture and history of its origin country.
Bride in Fiji
While here in the U.S. we tend to invite only family and close friends to wedding ceremonies, in Fiji, it is not uncommon for the entire village to partake in a wedding; the village is small enough to allow it. Weddings are considered a spectacle in Fiji, where all the guests wear a traditional outfit called Tapa, not only the bride and groom.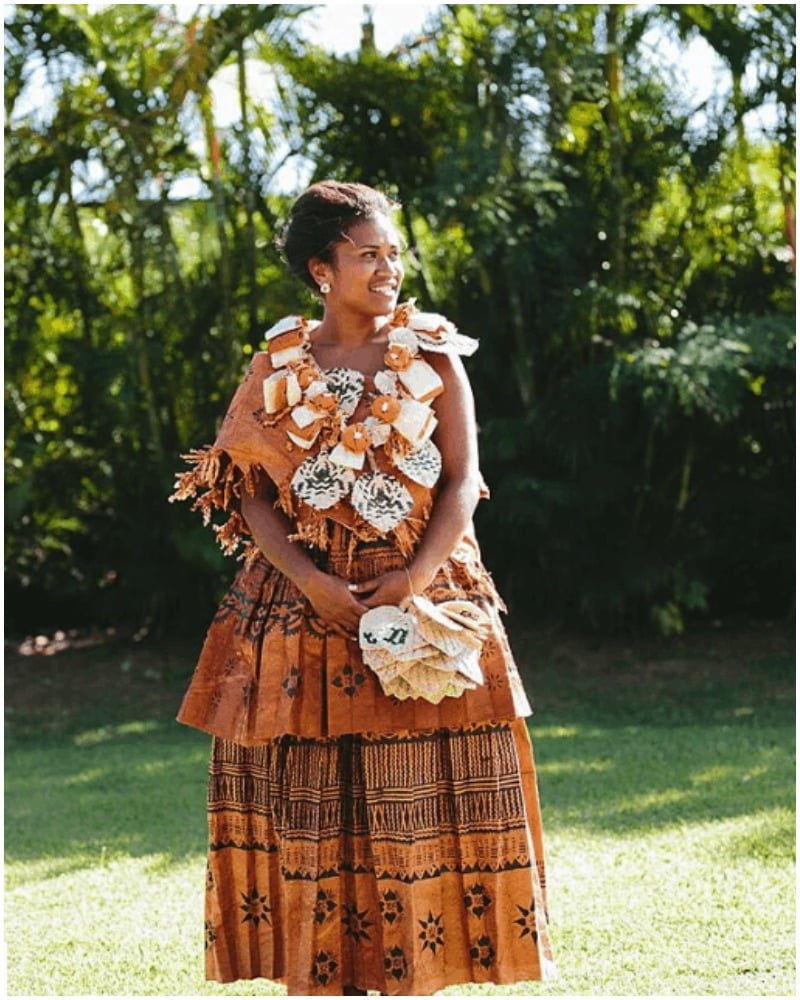 The traditional Tapa costumes are made from the bark of Mulberry trees, pressed into think material. The bride's dress is fashioned out of the Tapa material and decorated with black, brown and white patterns, to symbolize the region of the country where the Tapa is produced. The material is durable, but also soft enough to be made into a dress.