In Australia, they speak the same language, eat the same food and wear the same clothes as in the U.S., but only people who visited the continent know how different it is from anywhere else on earth. Aussies have their own slang, their own customs and habits, and a very unique relationship with the wildlife that shares the land. We hear a lot about Australia – but how much do we really know about the land Down Under? Here are some of the reasons why Australia is a place like nowhere else on earth.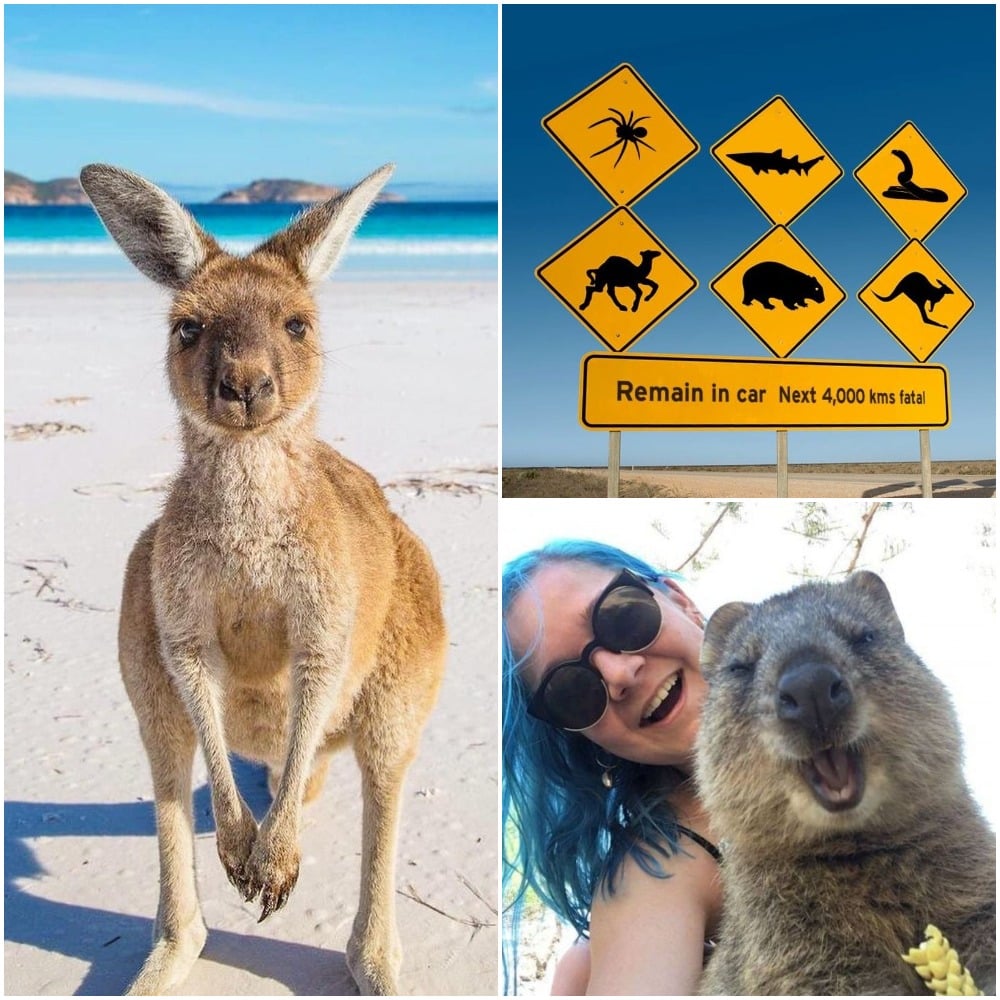 Funny road signs
We're used to road signs informing or warning us against traffic instructions, but in Australia road signs take on a new meaning. You have the regular traffic signs, but in addition to that, you have a variety of somewhat mysterious and questionable traffic signs warning you against all kinds of animal hazards.
This sign, for example, shows an illustration of Cassowary – a large bird common in Australia – that might appear on the road, in two states: before and after being hit by a car. That's a unique way of saying "beware of the giant bird crossing the road." The "before" and "after" weren't originally part of the sign, of course, but it's still a pretty hilarious one, don't you think?