For the players of the NBA, the real all-stars in their lives are their wives and girlfriend, the ones who stand by their side and support them through thick and thin. Despite the extreme height differences between some of these couples, their love seems to be stronger than any physical distance, and they're here to show that nothing can come in the way of true love, not even 50 inches.
LeBron James and Savannah James
This is the classic love story of boy meets girl. LeBron James and his wife of seven years, Savannah James, met when the two were still in high school, eighteen years ago. James was the pride of Akron, Ohio – meaning he was the a rising basketball star, and his wife, also an athlete from a young age, was a cheerleader and a softball player. However, the two didn't attend the same school, but rather played for rival schools.
Despite the rivalry between their teams, James and Savannah became a couple, and their first date was held at the romantic Akron's Outback Steakhouse. When they started dating, Savannah could have never guess what the future held for her boyfriend, who at the time was the superstar basketball player of Akron. However, young LeBron was drafted by the Cleveland Cavaliers in his senior year of high school. In 2004 the high school sweethearts had their first child, and in 2013 they finally tied the knot.
Giannis Antetokounmpo and Mariah Riddlesprigger
The reigning NBA MVP Giannis Antetokounmpo and his long time girlfriend, Mariah Riddlesprigger, recently welcomed to the world their first child. The two aren't married, but have been a couple for a long time, though unfortunately, the details of how they met or their first dates are a mystery.
The Greek Freak isn't the only athlete in the relationship – Mariah played volleyball from a young age; she was a star player in her high school team and later played for her college team. Riddlesprigger attended Rice University in Texas and received a degree in Sports Management and Sociology. Upon graduation, she interned at the NBA and got a chance to live her dream.
Steph Curry and Ayesha Curry
Basketball superstar Stephen Curry and T.V. personality Ayesha Alexander met in their teens in a church youth group. However, it was only six years later that their paths joined again and the two started dating, when they met again by accident when Curry was already a big name in the NBA and Ayesha was pursing an acting career in Hollywood.
The two reconnected in 2008, and three years later tied the knot in the same church where they first met – can you think of a more romantic gesture? Their wedding – and more specifically, the bride's gown – is a topic for another time. Ayesha's acting career didn't take off, but she did become a celebrity cook and published her own cookbook.
Draymond Green and Hazel Renee
Golden State Warrior Draymond Green is engaged to Hazel Renee of Basketball Wives. Renee earned a spot on the popular reality show back when she was dating the Washington Wizard John Wall. According to reports, the three-time NBA champion recently popped the question and the two are now happily engaged.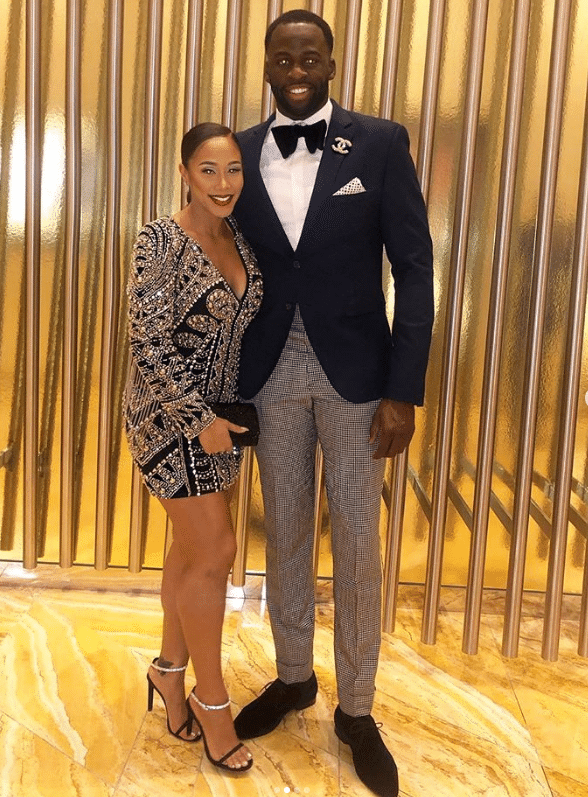 Her appearance in Basketball Wives pushed Renee's career in the direction of a reality star – although there's no such thing as bad publicity – but she's also an aspiring actress. She participated in the musical drama Empire, which marks her most notable role to this day. Unlike other celebrity couples, who attempt to keep their relationship private, the two are very open about their relationship, and their affection for one another, on social media; that's how we learned of the glamorous, elaborate proposal and got a peek at the $300,000 engagement ring.
Luka Doncic and Anamaria Goltes
Luka Doncic, the European wonder of the NBA, is dating Slovenian model Anamaria Goltes. The two are childhood friends, but it took Doncic time to ask her out, and so they only started dating in 2016. Dating an NBA star is never easy, and neither is dating a busy international model, and so rumor has it the two briefly broke up in 2018, and reconciled a few months later.
It's not uncommon for celebrity couples to break up and reconcile, and so we can only assume their breakup, which took place only three days before the 2018 NBA draft, was due to the great pressure they were under. Lately, there's a rumor surrounding the couple that they might take their relationship to the next level (engagement, that is), but only time will tell what's in store for the young lovers.
Paul George and Daniela Rajic
Although they hadn't exchanged vows yet, six-time NBA All-Star Paul George and his girlfriend Daniela Rajic have two children together. The two are living happily together, raising their two children, but their relationship is considered controversial because of Rajic's past career. During her years as a student at the University of Miami, she worked as an exotic dancer to support her studies.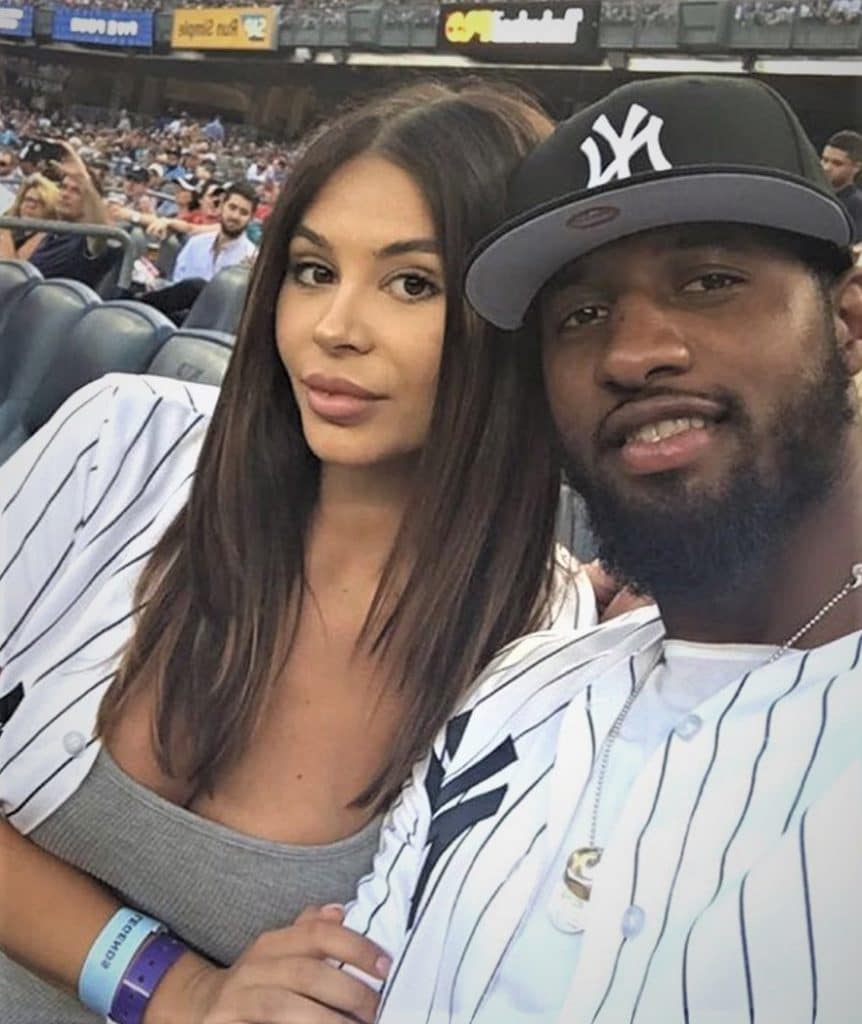 However, despite his fans frowning upon Rajic's past profession, it turned out to be a blessing for the couple, since it was during her time as an exotic dancer, when she worked at a club highly populated by athletes and other celebrities, that she met Paul George.
Russell Westbrook and Nina Earl
NBA star Russell Westbrook and Nina Earl are college sweethearts. The two are California natives, and they met during their time in UCLA, where they both played basketball. They dated for years before finally tying the knot in 2015, and today they have three children, a boy and a set of twin girls.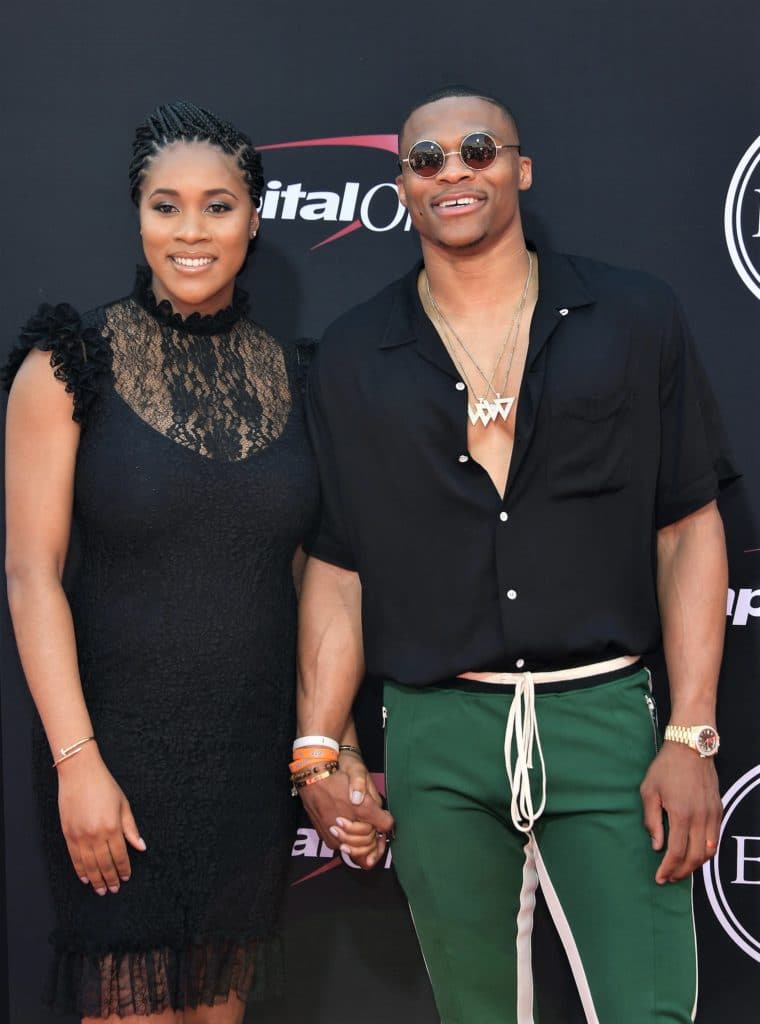 Although she was a talented basketball player and a valuable part of the UCLA basketball team, Nina decided not to pursue a career in basketball, unlike her husband. Today, she owns The Little Ark – a boutique in Oklahoma, specializing in gifts for mothers and babies. This isn't all of it; what inspired Nina to open this boutique was her profession as a marriage therapist.
Kyrie Irving and Marlene Wilkerson
There has been a lot of rumors surrounding Kyrie Irving's relationship with Marlene Wilkerson, a model who goes by the stage name Golden. The Brooklyn Nets star and the model were first linked when they were spotted together in 2018, and shortly after, Wilkerson was spotted with a rock on her finger, indicating the relationship might by taking a step forward.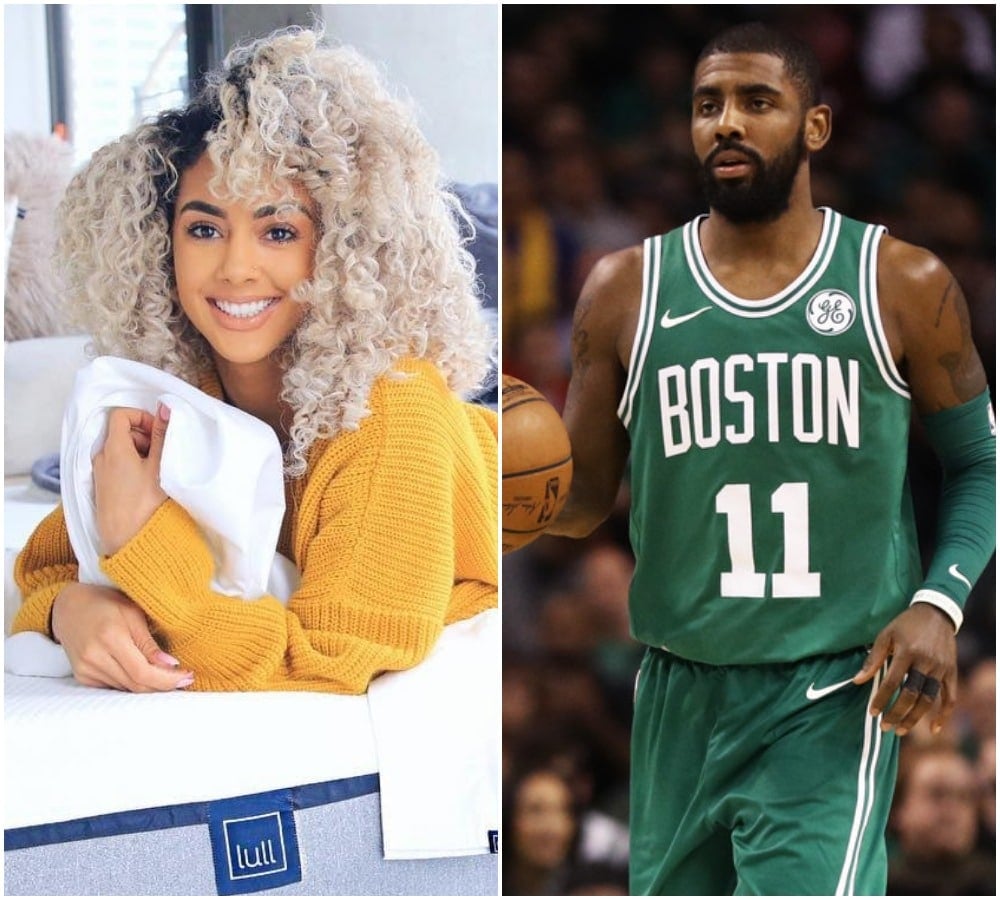 The two never publicly announced their relationship status, but judging by Irving's Instagram account, Wilkerson plays an important role in his life. However, she isn't the most important person in his life. That would be Azurie, his four-year-old daughter from a previous relationship, which he isn't too shy to mention on his social media accounts.
Joel Embiid and Anne de Paula
The star of the Sixers, Joel Embiid, is dating Sports Illustrated model Anne de Paula, a Rio de Janeiro native. It seems as if the basketball superstar isn't the most interesting half of the relationship, but rather Anne is. Word about Embiid and de Paula has been circulating for a while, after the latter was spotted at the court-side of every Sixers game.
It became official when the two posted photos of each other on their social media – because if it's not on social media, it's not yet official. After the Sixers' devastating defeat to the Toronto Raptors in the 2019 NBA playoffs, which Embiid took personally, de Paula was there, waiting for his after the game to provide a shoulder to cry on.
Chris Paul and Jada Crawley
The Oklahoma City Thunder star Chris Paul and wife Jada Crawley have known each other for almost two decades now. The lovebirds met in 2003 during their college years, when both attended Wake Forest University. They tied the knot in 2011, after eight years together, and today they have two children.
Something the two have in common is their big hearts and generosity. That's why the NBA star and his wife started the Chris Paul family foundation, an organization meant to develop communities by providing families with sports and education programs. Currently, Jada is heading this foundation, and she organized several events, including the Prom Dress Giveaway.
Dwyane Wade and Gabrielle Union
Basketball legend Dwayne Wade and actress Gabrielle Union are the power couple of the NBA. Their love story seems as if they were meant for each other, and their love is an inspiration for fans. The former Miami Heat star and the Being Mary Jane actress first met in 2007 at a sponsored Super Bowl event they were both invited to host. At the time, Union was mending the pieces from a recent divorce, while Wade was still married. Later that year, Wade filed for a divorce from his wife, but it wasn't the last he would hear from her.
Although he separated from his wife in 2007, it was only in 2009 that Union and Wade made their new relationship public, and in 2010 they took another leap in their relationship, as they made their red carpet debut as a couple. On the face of it, it seems as if this relationship was doomed. The actress shared how she felt going into this relationship: "When I met Dwyane, his résumé looked like crap: athlete, going through a divorce, nine years younger than me." Nonetheless, she decided to give it a chance, and 13 years later they are married with kids, going stronger than ever.
Kawhi Leonard and Kishele Shipley
Kawhi Leonard and his girlfriend of six-years, Kishele Shipley have something in common: the are very private about their relationship. The Los Angeles Clipper values his privacy, and so the relationship status of the two have always been a speculation. It is believed that the two have tied the knot, but neither of them ever confirmed it.
Although they never shared the story of how they met, it is believed it was sometime during their time at San Diego State University, where Leonard played basketball and Shipley majored in Public Administration. In 2016, their first baby girl, Kaliyah Leonard, was born. Rumors and speculations about their engagement and nuptials started circulating around the time of her birth.
Jayson Tatum and Toriah Lachell
NBA star Jayson Tatum is reportedly dating his high-school sweetheart, Toriah Lachell. In 2017, Tatum publicly announced on social media the birth of their baby boy, Jayson Jr. Although the two have a son together, they're not married, and it's unclear whether or not they live together. In fact, fans have accused the Boston Celtics star of maintaining two relationships.
Rumor has it that the NBA star is also dating his college sweetheart, Samie Amos. After the birth of his son, fans on social media encouraged the NBA star to be faithful to the mother of his child. Lachell, a hairstylist who dreams of having her own salon, was spotted at some of the Celtics games and working at a hair salon in Boston, presumably to be close to Tatum. Hopefully, the rumors about Amos are nothing more than rumors.
Klay Thompson and Laura Harrier
Apparantly, not all celebrities enjoy having their lives under the spotlight. This seems to be the reason the Golden State Warrior ended his previous relationship with Instagram model Carleen Henry. Currently, Klay Thompson is dating actress Laura Harrier, and we can only hope their relationship is going as well as it seems on social media.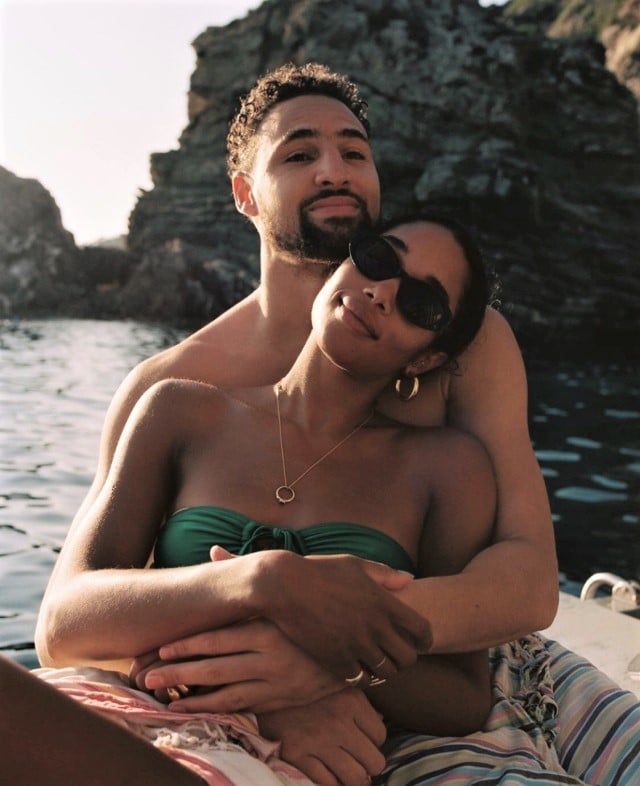 Harrier, the better half of Klay Thompson, is a determined woman: at the age of eighteen, she moved to New York to pursue a career in acting, or, in other words – to live the dream. She started out as a model, but quickly decided she wanted to be an actress. Her big role came in 2013 with her role in the reboot of the soap opera One Life to Live, followed by a role in Spider-Man: Homecoming.
Donovan Mitchell and Deja Lighty
NBA player Donovan Mitchell and his girlfriend Deja Lighty make one of the cutest couples on our list. Lighty has been a fan of basketball from a young age, and although she isn't a basketball player herself, in high school she served as the team manager for her school's basketball team, and later she worked as the basketball recruiter for Temple University, assisting with preparations for games and team practices. In other words, basketball has always been part of her life.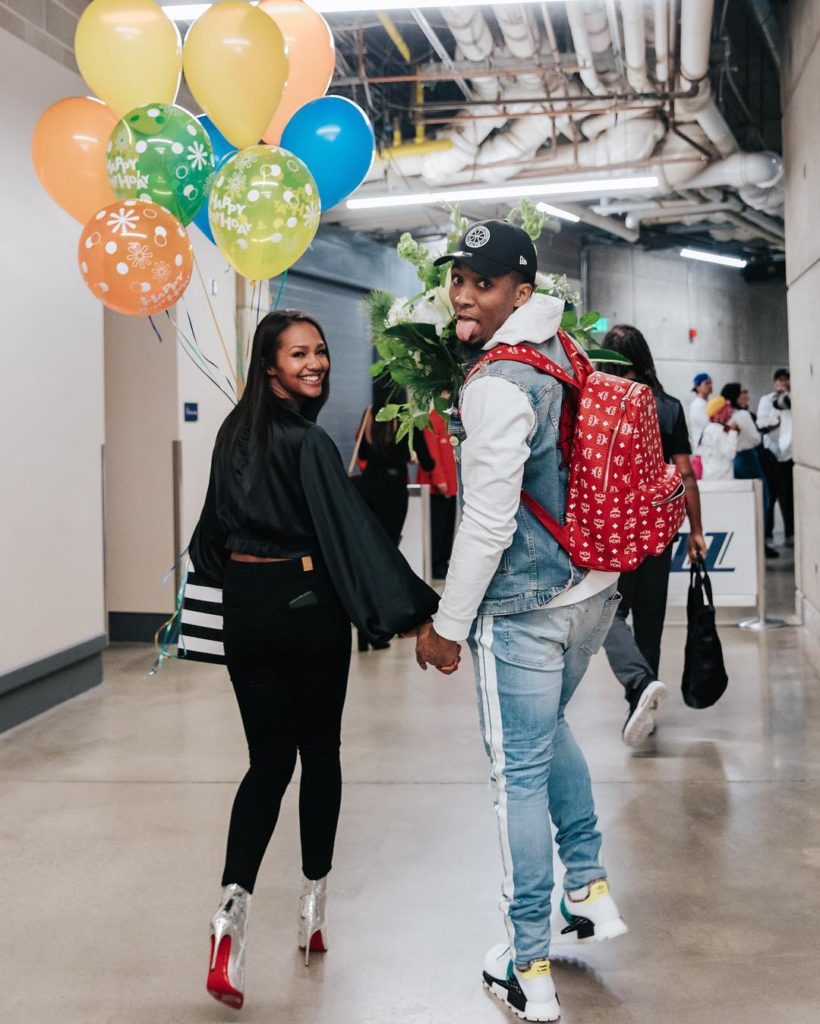 Her last job was as the account executive with the Cleveland Cavaliers. Although Lighty never played basketball, she does have experience with other fields of sports; in high school, she was a leading cheerleader and a member of the lacrosse team. Lighty was the one who accompanied Mitchell to the 2018 All-Star weekend, a trip that marked them officially as a couple.
Damian Lillard and Kay'La Hanson
The Portland Trail Blazers star Damian Lillard met his girlfriend Kay'La Hanson at Weber State University, where he was a rising basketball star and she was a medical student. While the two decided not to get married just yet, they live together in Oregon, surrounded by Damian's family, and they have a two-year-old son.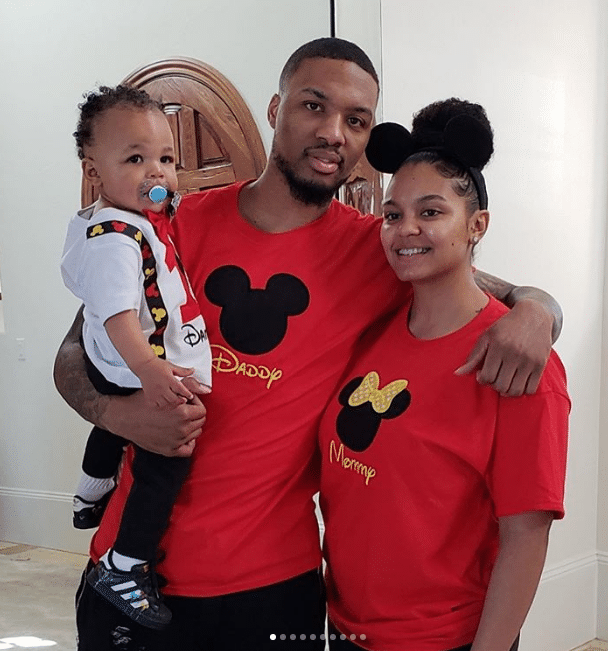 It's unclear whether or not Kay'La has received a degree in medicine from Weber state, but it has always been her dream to become a nurse and take care of people. She studied nursing at Nightingale College in Utah, but currently, it's unclear whether or not she works as a nurse in Oregon.
Jason Collins and Brunson Green
Being the first person to do something differently, although revolutionary can always be a bit daunting. Well, that's exactly what NBA star Jason Collins did when he came out as gay in 2013 and became the first openly gay player in the NBA league.
In 2014 Jason Collins began dating movie producer, Brunson Green and the two have been together ever since. Not only did Jason Collins make sports history, but his relationship with Green is something to be envied. The couple has paved the way for both male and female athletes to feel comfortable with who they are.
Iman Shumpert and Teyana Taylor
"The ultimate Gen Z power couple" is the description of their reality show, "Teyana and Iman." The NBA star Iman Shumpert and actress Teyana Taylor seem to be the current IT-couple of the NBA. He is a professional basketball player and a rising star in the NBA, she's an actress, singer, dancer and model. The adventurous couple decided to take their busy life and romance to the public eye with the popular show "Teyana and Iman."
Unlike other couples, who shy away from the spotlight, Teyana and Iman aren't afraid of publicity – not that they needed any more publicity than they already had. Shortly after tying the knot in 2016 and welcoming their first baby girl to the world, the young couple headed for their next adventure: the reality show, where the reveal glamorous moments of their lives, as well as quiet family moments, and fans are hooked.
Kyle Lowry and Ayahna Cornish-Lowry
Whoever said opposites attract might have it wrong; Kyle Lowry's girlfriend, Ayahna Cornish-Lowry, is also an accomplished basketball player. Although she didn't pursue a career in basketball, during college it seemed as if she had a promising career ahead of her: she played for St. Joseph's University, where she was named Best Offensive player.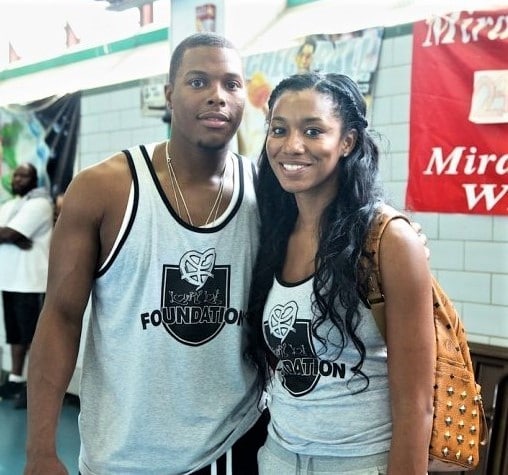 Kyle and Ayahna are both Philadelphia natives and they met way back in high school, perhaps through their mutual love for sports. The high school sweethearts try to keep their relationship out of the limelight, and so details about their wedding are still a mystery, but we know they are happily married and have two children. Perhaps the secret for a successful marriage is keeping your private lives private?
Derrick Rose and Alaina Anderson
Derrick Rose and Alaina Anderson met in 2016 and tied the knot at a secret wedding in 2018. They have been happily married for almost two years now and have a daughter together. Today, he couple is raising their daughter together with Rose's son from a previous relationship, and Anderson considers him as her own son.
Today, Alaina works as a model and an Instagram personality – she maintains successful social media accounts with thousands of followers, where she shares photos and stories of her glamorous lifestyle. She also runs a website called Alaina Taught You, where she shares with her followers lifestyle advice, including healthy recipes and other secrets.
Carmelo Anthony and La La Anthony
Some people, like T.V. personality and actress La La Anthony, were born for the screen. The Portland Trail Blazer Carmelo Anthony and his wife La La Anthony (full name Alani Nicole) are the stars of their own reality show, La La's Full Court Life. La La's career in television started with a long romance with MTV as the host of several reality shows, including Flavor of Love, I Love New York and For the Love of Ray J.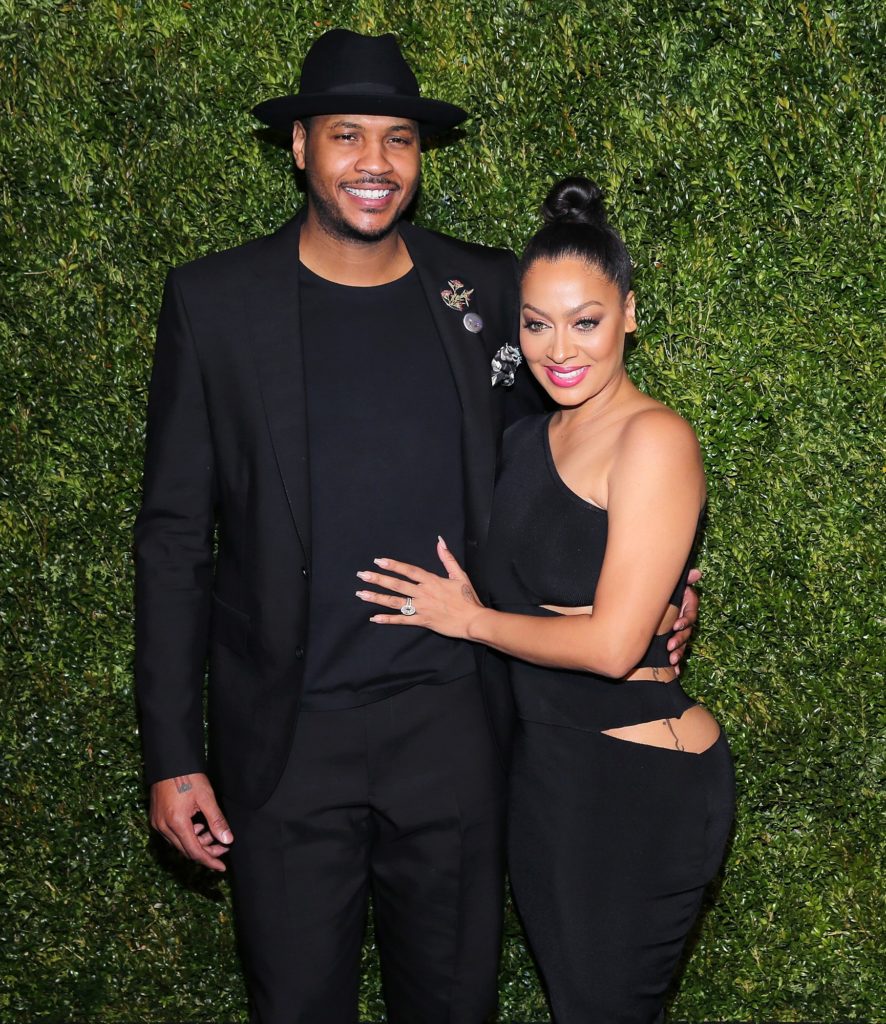 For their wedding in 2016, a wedding-special – La La's Full Court Wedding – was filmed and aired by VH1 as part of their reality show. Can you imagine having your wedding ceremony watched by the world? Well, you can, if you're the prince of England or La La Anthony. There have been rumors swirling around the couple's separation, but the two denied the speculations, saying as of this moment, they are not officially divorced or separated.
Trae Young Shelby Miller
Trae Young and Shelby Miller's story is the cliche story of the star athlete dating the star cheerleader, but it's a sweet one nonetheless. Atlanta Hawks' Trae Young and his girlfriend Shelby Miller met at the University of Oklahoma, where he played basketball and she was a cheerleader for the Sooners.
Although since their days in college Young has risen to greatness, the two have managed to stay together despite his busy schedule. While they aren't as public about their relationship as other couples on the list (not to mention any names, but some of them have their own reality show!), they frequently share adorable pictures of each other on social media, letting the world know their love is stronger than ever.
Kevin Love and Kate Bock
Kate Bock, the better half of the Cleveland Cavaliers star Kevin Love, is a Canadian model. But Kate isn't just any model – much like her partner in crime, Kate excels at her profession: she reached the peak of modeling aspirations when she became a swimsuit model on the cover of Sports Illustrated, and she starred in other top magazines, including Maxim and Elle.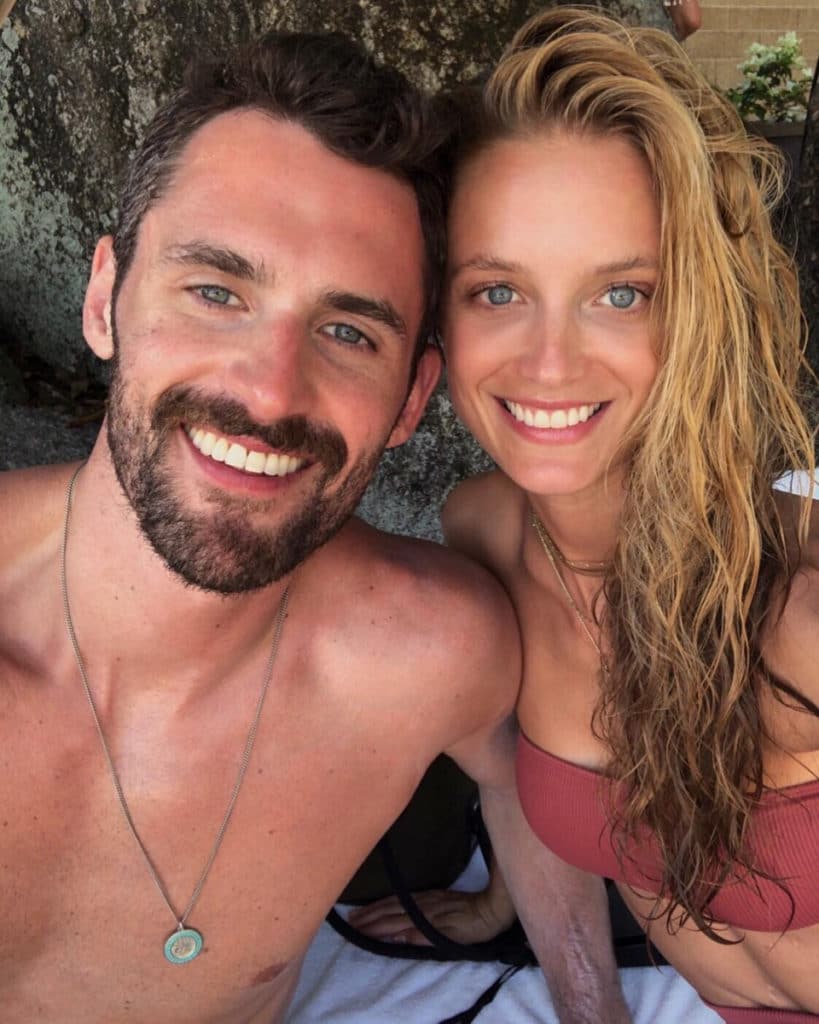 The lovebirds met on the set of a commercial they were shooting together. Kevin Love's career in the Cleveland Cavaliers has him based in Ohio, while Kate's successful career requires her to travel constantly. She shared in an interview that despite the distance, they find the time to spend together every chance they get, and something about the remote relationship makes it even more exciting for the two. That's one way to look at it.
Marc Gasol and Cristina Blesa
Not much is known about Cristina Blesa, the Spanish girlfriend of NBA star Marc Gasol. The couple tied the knot in 2013 in a secret wedding on a Spanish island, where the presence of media or paparazzi was strictly off-limits, to our dismay. Despite their attempt to keep their personal lives as private as they can, Gasol did publish a photo with their baby girl, daughter Julia Gasol Blesa, where only their feet are visible – talk about keeping their privacy.
However, staying away from the spotlight is tricky when you want to be a supportive wife. That's why Cristina took their daughter to a basketball game – to see her dad in action. However, as expected, the baby fell asleep rather quickly, which perhaps means Gasol won't have anyone keeping the legacy unless they're going to have another kid. However, this was still a very special moment for the Toronto Raptors player.
Joe Ingles and Renae Ingles
It's unclear how or when the two Australian athletes met, but their relationship is one for the books. Joe Ingles was a basketball player from a young age, when he played for his high school team in Adelaide, Australia, and Renae is a talented netballer, playing for Australia's national netball team. While's Joe's career took him around the world – playing in Israel and Spain – until finally settling in the NBA with the Utah Jazz, Renae stayed faithful to her team and her country, and so the couple faced the challenges of maintaining a (very) long-distance relationship.
Their relationship ultimately proved stronger than the distance, and in 2014 Joe popped the question, to Renae's complete surprise. In 2015 the couple tied the knot back at home – in Adelaide – and in 2016 they welcomed to the world a set of twins, a boy and a girl. Joe and Renae's story doesn't end there: last year, the NBA star confided with his team manager, before sharing with the world that their son, Jacob, is on the autistic spectrum, and shared parts of the journey this has sent them on.
Demarcus Cousins and Morgan Lang
If there's one person in the business you don't want to mess with it's Los Angeles Lakers' Demarcus Cousins – so when he says he wants to keep his personal life out of the public eye, he means it. In fact, there have been several incidents where Cousins attacked a reporter for mentioning the names of his relatives. However, despite trying to keep their relationship secretive, we do have some details about his wife Morgan Lang.
Despite the ridiculous number of inches that physically separate the couple (she doesn't even come up to his shoulder), it seems as if they have a lot in common. Both are Alabama natives, and they both are humble people who value their privacy. Lang, Cousins' wife of three years, is a business owner; she owns a fashion boutique in her hometown in Alabama, and despite her husband's fame and fortune, she doesn't use his connections to try and advance her business.
Al Horford and Amelia Vega
The Sixers superstar Al Horford is married to Miss Universe 2003, Amelia Vega. Vega is a Dominican multi-talent: she's an actress, a writer, a singer and an accomplished model who was crowned Miss Universe 2003. Vega made history when she won the Miss Universe pageant , and made the first Miss Universe from the Dominican Republic, bringing great honor to her country.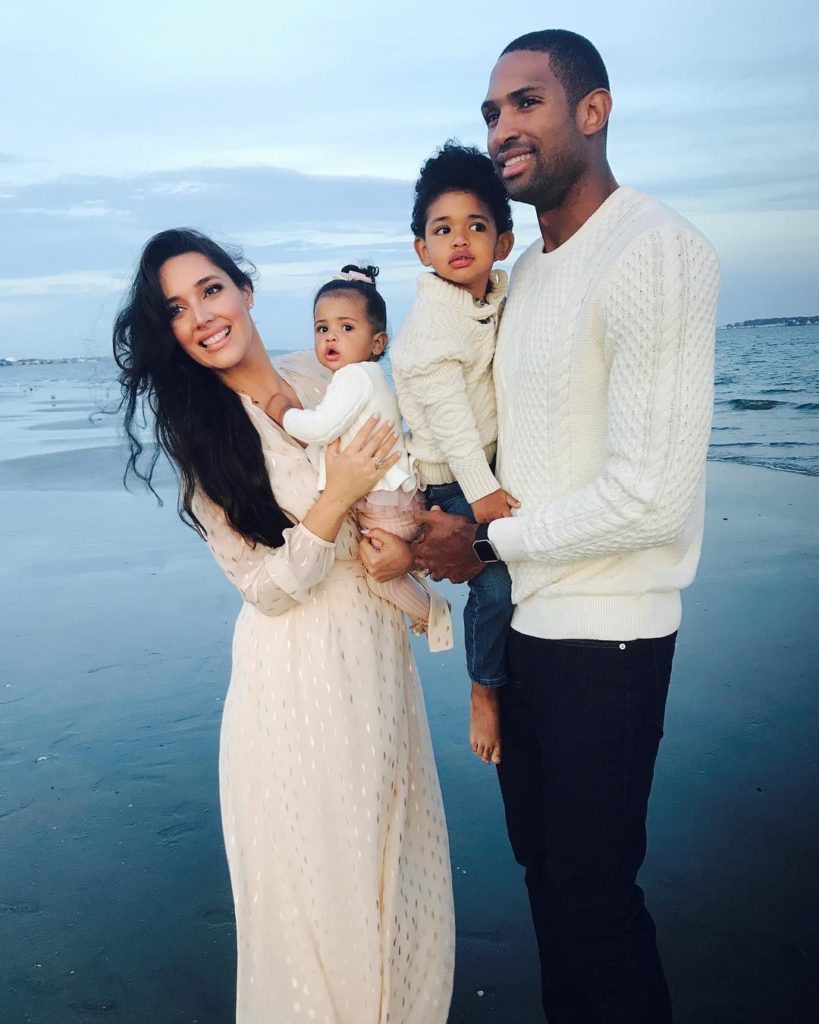 Perhaps the reason why the NBA star and the model make an ideal couple has something to do with their height: Vega is the tallest Miss Universe on record, standing at the impressive height of 1.88 meters (6.2 feet); in another lifetime, perhaps she could've made for a basketball player herself! The couple tied the knot in 2011, and have three children, and we can't wait to see how tall they will get when growing up.
Bradley Beal and Kamiah Adams
The Washington Wizard Bradley Beal and his long-time girlfriend Kamiah Adams are not secretive about their relationship, to say the least. Perhaps that's because Adams is a successful Instagram model, with over 800,000 followers – in such a profession, you're not entitled to have a stage fright. Adams isn't a stranger to dating celebrities, as her previous relationship was with hip-hop artist Lil' Fizz.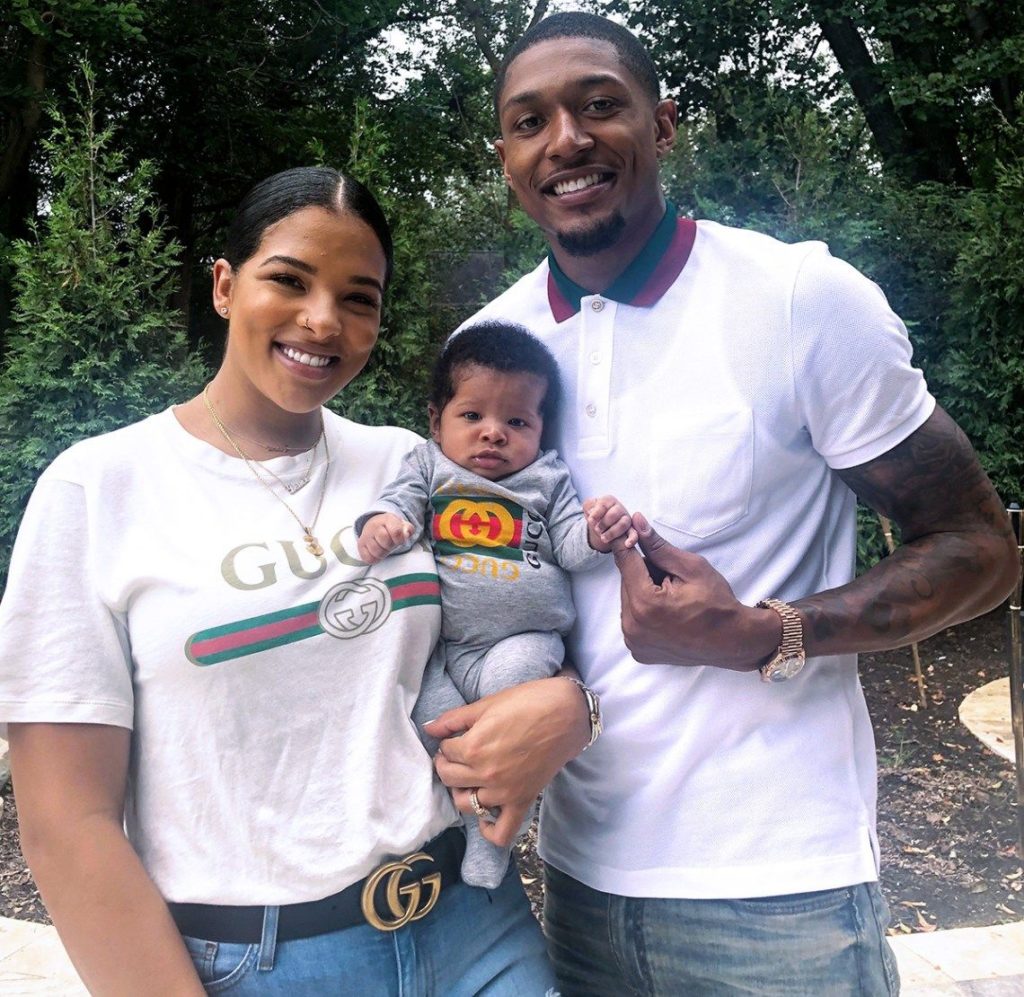 The lovebirds started dating in 2015, and in the summer of 2019 they welcomed to the world their first son. While every girlfriend or wife is an avid supporter of her partner and loyal to his team, it seems as if Kamiah might be the number one fan – at every Wizards game she attends she seems focused and anxious, and her meme-worthy facial reactions during the games have become iconic.
JJ Barea and Viviana Ortiz
The Dallas Mavericks star is married to Puerto Rican actress Viviana Ortiz, who was crowned Miss Universe Puerto Rico 2011. Barea and Ortiz have been involved since 2013, but details of their first meeting are a mystery. In 2016, after welcoming their first baby girl to the world, the couple tied the knot in a lavish ceremony their homeland, Puerto Rico.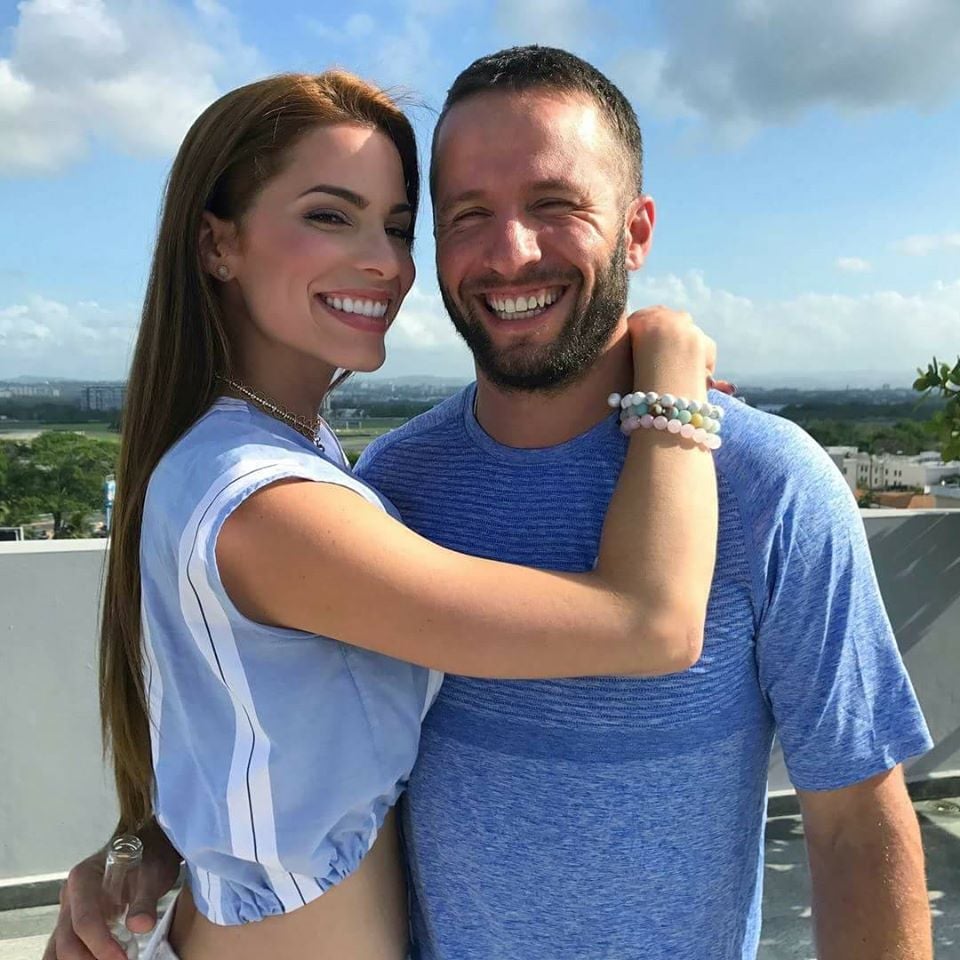 After winning the title of Miss Universe Puerto Rico 2011, the model and pageant contestant went on to compete in the Miss Universe pageant, where she came up in the top 16. Part of her impressive presence is thanks to her height – the model is 1.77 meters tall (5.95 feet), which grants her success in the modeling business, and probably makes her relationship with the NBA star that much more convenient.
Gordon Hayward and Robyn Hayward
The Boston Celtics star met his wife, Robyn Van Vilet, in 2016, shortly after he terminated a five-year relationship. There's no other explanation for his breakup with Kolbi Killingback than fate, since Robyn turned out to be the love of his life. Shortly after they made, Hayward put a ring on it and was made the happiest man on earth when Hayward agreed to be his wife.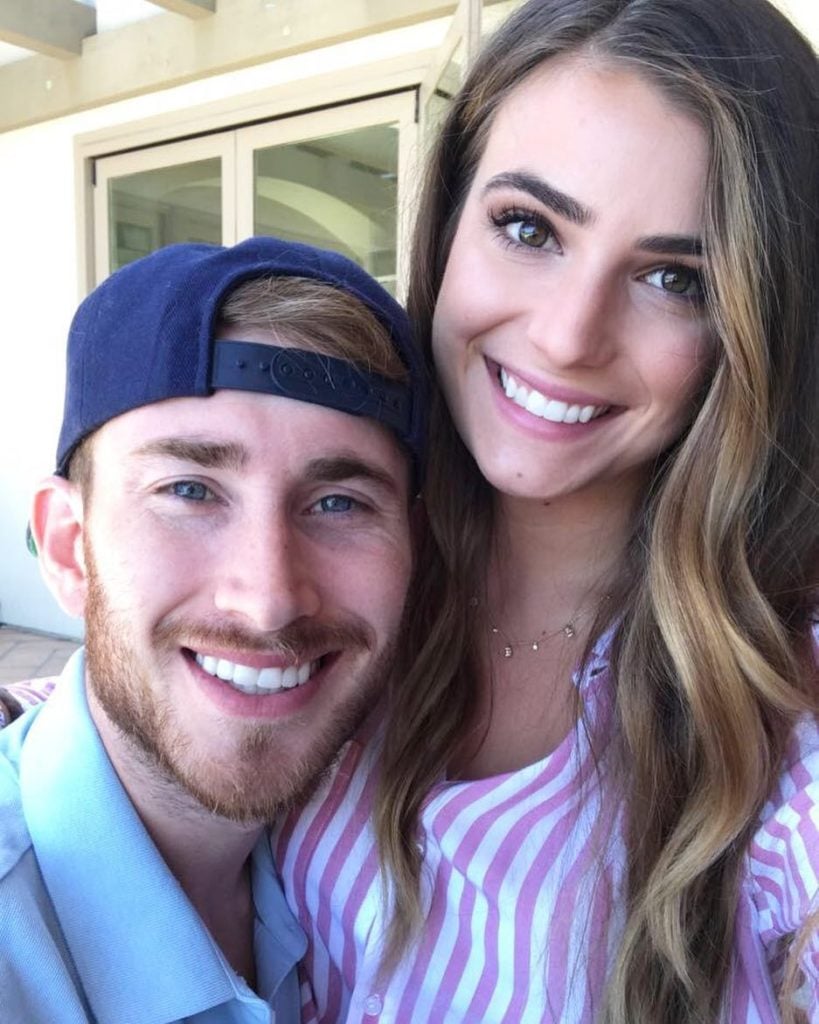 At the time, Hayward was playing for the Utah Jazz, but a lot has changed for the couple since they first met each other. They are now married and started a family, and they live in Massachusetts with their two children. While fans love to hate the partners of their sport idols, it seems almost impossible to hate Robyn Hayward. Even when fans expressed negative feelings towards her husband's transfer to the Celtics, she responded in the nicest, most polite way possible; "Treat others how you would like to be treated," she wrote on social media.
Shaquille O'neal and Annie Ilonzeh
NBA legend Shaquille O'neal has a lot going for him, on and off the court, but when it comes to his love life, it seems as if love doesn't come as easily for him as playing basketball. While every celebrity's love life is a constant focus of attention in the social media, Shaq's love life has always been of great interest to the public since it seems to be a lot more complicated than you'd expect. In 2002 the NBA star married his first wife, Shaunie Nelson, and it seemed as if he had found the love of his life. The couple had four children together and were happily married for a while.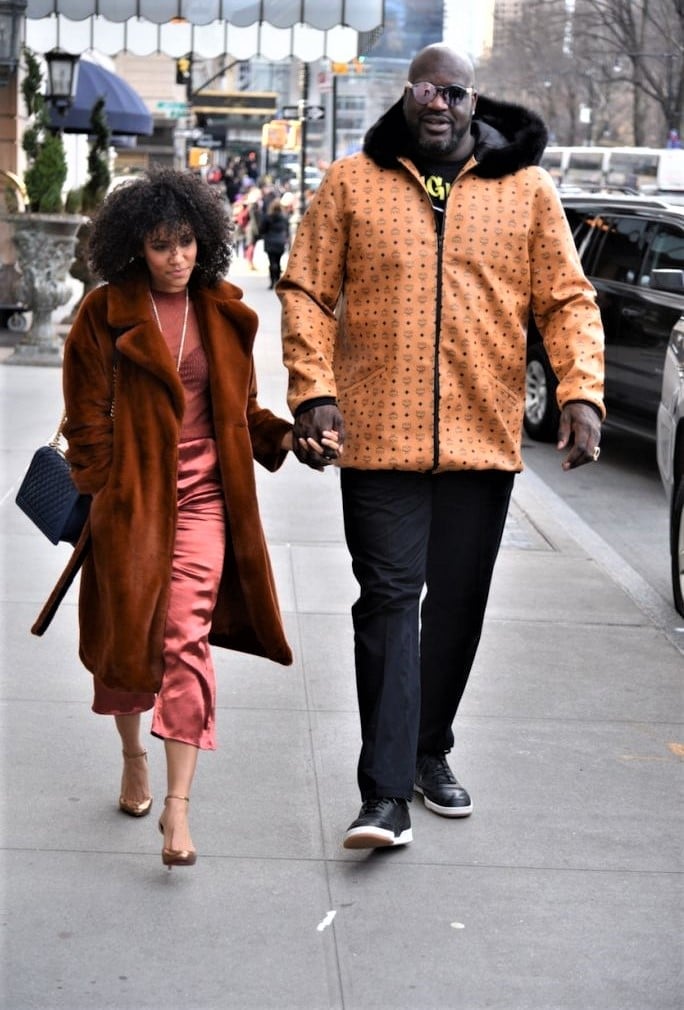 However, in 2007 it seemed as if the relationship had hit its first obstacle, when word got out that Shaq filed for divorce. The divorce never went through, and his wife confirmed they were still together. That was until his wife filed for divorce two years later, in 2009. Since then, Shaq has been involved with reality star Nicole "Hoopz" Alexander, and later he was in a four-year relationship with model Laticia Rolle. This relationship ended in 2018, and today, according to reports, the basketball player is in a new relationship with actress Annie Ilonzeh. We wish them the best of luck!
Kemba Walker and Ashtyn Montgomery
Ashtyn Montgomery is not just the girlfriend of the Boston Celtics star Kemba Walker, but an accomplished athlete in her own right. In her past, she was a praised track athlete, and although she stopped competing, she's still a talented figure in the field. She later took her love for sports in a different direction; after completing a B.A. in Mass Media Studies and Broadcast Journalism in Florida State University, she received a Master's degree in Sports Management, and later worked for the Atlanta Braves.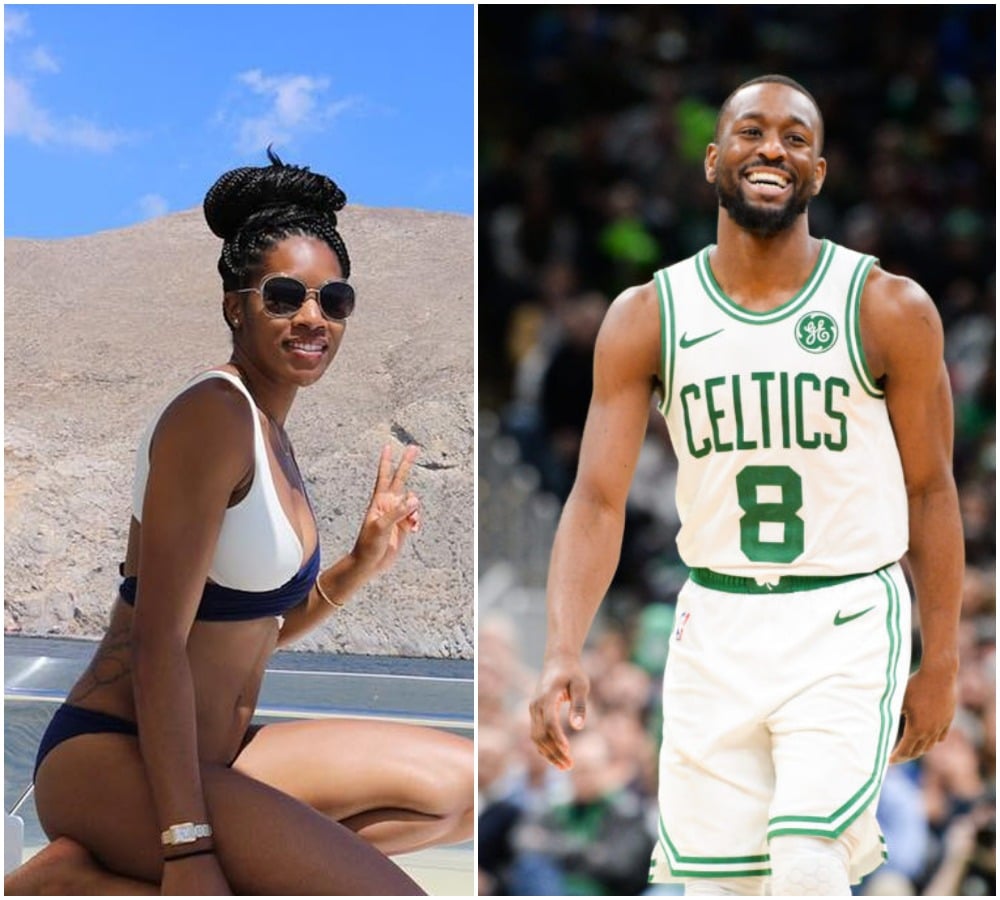 Although she has an impressive record in the field of sports, today Montgomery decided to change her career path, and she's an Aesthetics student at the Academy of Nails and Aesthetics. Neither Kemba nor Ashtyn publish their relationship on social media, and they have never officially confirmed it, but fans are already praising the basketball star for this relationship.
Ray Allen and Shannon Walker Williams
NBA legend Ray Allen is happily married to his wife Shannon Walker Williams (also goes by Shannon Allen) for over a decade. The couple first met in 1996, back when Shannon was part of a music group called Shades. The amateur band was active during the nineties and had one successful single, but as happens to many bands, they didn't make it.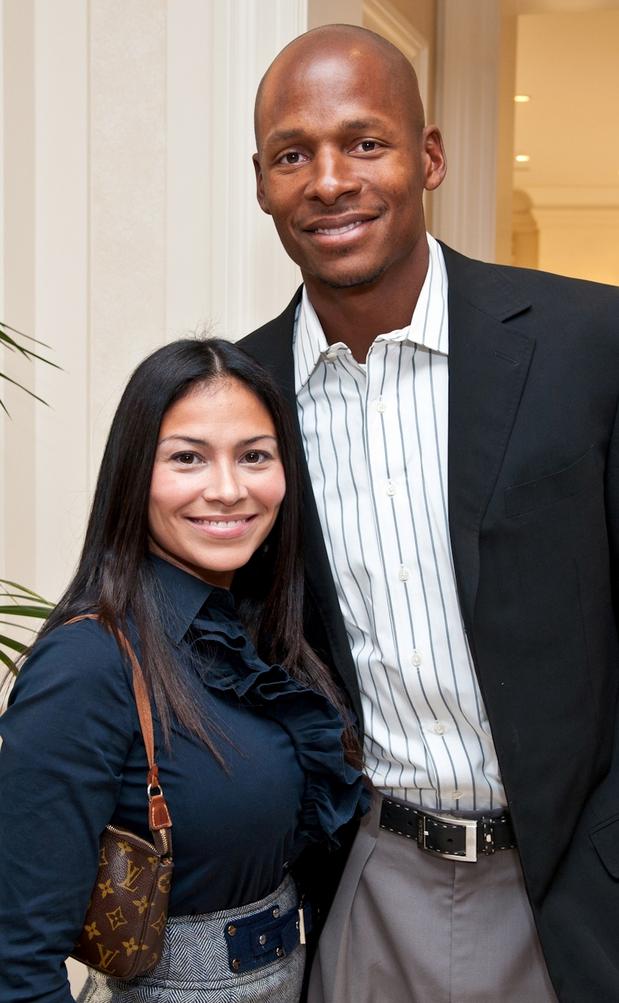 Since the band disintegrated, Shannon has moved on to her next endeavors, and sought a career in acting. Her career was active mainly during the early 2000s, and she's most known for her role in the film Girlfight (2000). Williams and Allen took their sweet time before tying the knot, unlike other coupes who rush into it, and finally exchanged vows in 2008. Today, they have four children. After starting a family, Shannon gave up acting and opened her own restaurant, which is her main focus these days.
Chris Bosh and Adrienne Bosh
Former NBA player Chris Bosh met his wife Adrienne Williams through mutual friends at a charity event in New York City. They didn't start dating immediately, but rather took it the old-fashioned way: they were friends first. The two had an immediate connection, and following the event, they developed a friendship that consisted of text messages and phone calls.
After several months, they took their relationship to the next level and officially became a couple, and as expected of the girlfriend of a professional basketball player, Adrienne became a regular guest on the court side and cheered him throughout every game. In 2011, the lovebirds tied the knot at a lavish wedding at Miami Beach's Fontainebleau, with the bride wearing a dress by the acclaimed fashion designer Oscar de la Renta.
Michael Jordan and Yvette Prieto
Michael Jordan, one of the greatest NBA legends of all times, met his second wife Yvette Prieto in 2007, while she was dancing at a club. The two started dating, in 2007, in 2009 they moved in together, in 2011 he popped the question, and two years later, six years after they first met, the couple tied the knot in Florida's oldest church. In 2014, they welcomed to the world their twin daughters.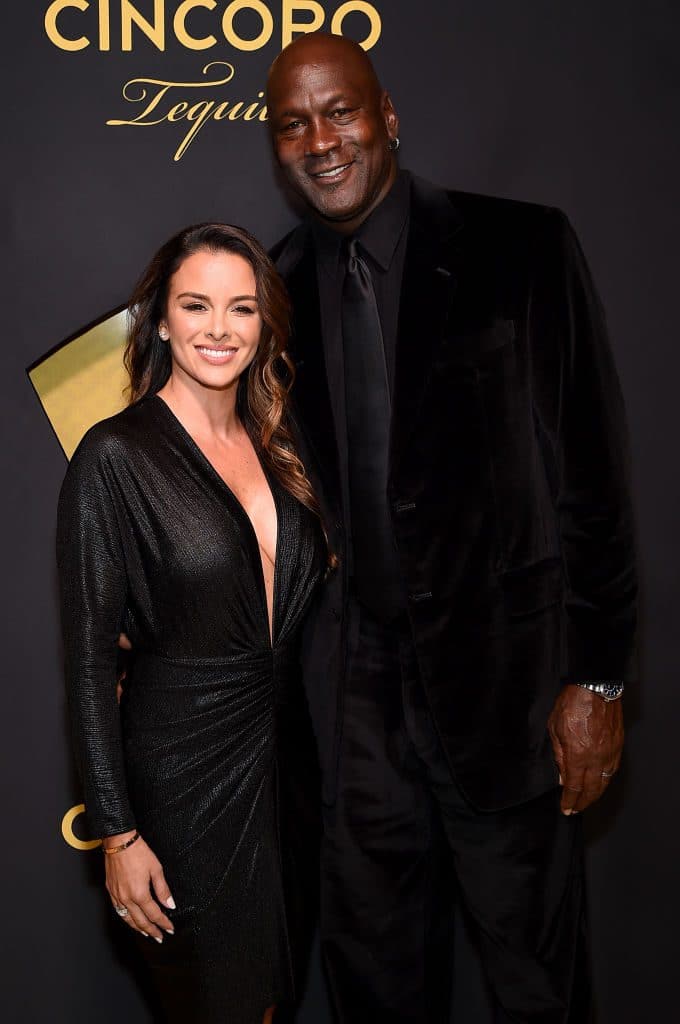 Jordan was married before to Juanita Vanoy, who's been by his side for a significant part of his career, but after thirteen years of marriage, during which they had three children, the couple filed for a divorce in 2002. His current wife, Prieto, is a Cuban model, and at the time she met Jordan, as luck would have it, she was working as a dancer at a nightclub.
Grant Hill and Tamia Hill
Tamia Hill, wife of professional basketball player Grant Hill, is a singer, songwriter, actress and producer. The Canadian multi-talent started her music career in the mid-nineties, and to this day she released seven albums, her most recent ones being Love Life and Passion like Fire. Her music connections are essentially what allowed her to meet NBA star Grant Hill.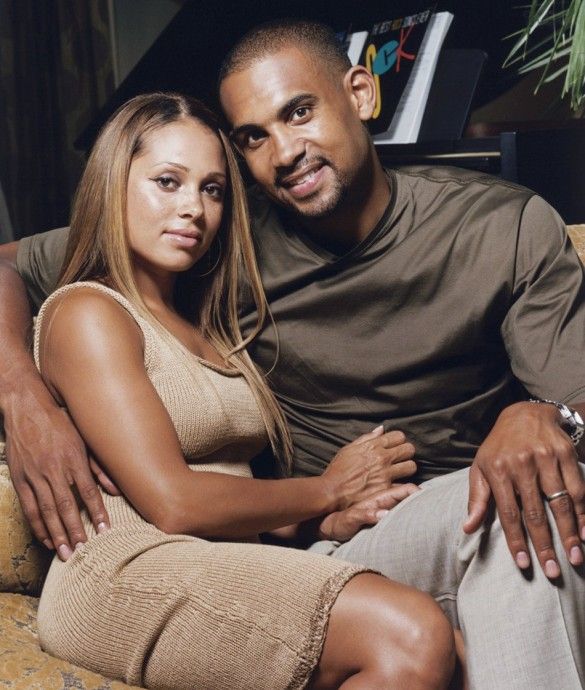 The two met over two decades ago, back in 1996, through a mutual friend from the music industry. She set them up on a blind date, which is usually quite risky, but as it turns out, it works out for some people! The couple dated for three years before tying the knot in a private ceremony in Michigan in 1999. When Hill signed with the Orlando Magic, the couple finally left Michigan and moved to Orlando, and that's where they welcomed to the world their first baby daughter in 2002. Five years later, Tamia gave birth to their second daughter.
Stephon Marbury and LaTasha Marbury
Former NBA player Stephon Marbury is one of the only NBA players who stayed with the same wife throughout his 22-years career. He met his wife, LaTasha Marbury, in the late nineties, and they tied the knot in 2002. Maintaining a marriage as a professional basketball player can be a challenge, due to the busy schedule and the obligation to move around the country as you transfer between teams. However, some of these couples prove stand the test of time against all odds.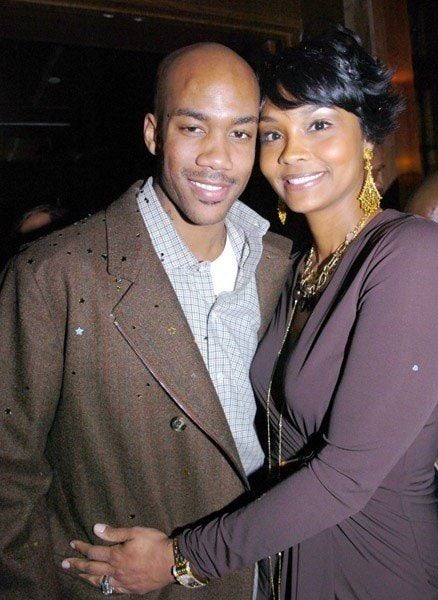 LaTasha is an American T.V. personality, known mostly for her participation in VH1's reality shows, including Basketball Wives. The couple has two children together, and LaTasha is also the step-mother of Stephon's older son from a previous relationship. After retiring from basketball, LaTasha has stayed by Stephon's side as he took off to his next endeavors, including fashion, video games and films.
Fred VanVleet and Shontai Neal
Point guard for the Toronto Raptors, Fred VanVleet, and his girlfriend Shontai Neal are high school sweethearts. The two dated throughout high school, and later they were both accepted to Wichita State, where VanVleet majored in Sociology and was a valuable basketball player. Although the two are long-time lovers, they not yet ready to take the next big leap in the relationship and exchange vows.
However, in March of last year, they celebrated the birth of their first daughter. The raptors guard doesn't hesitate to talk about his one-year-old daughter or share photos of her on social media, and proves to his fans that maintaining a successful basketball career doesn't necessarily contradict with having an active family life.