The Kitchen Works Very Efficiently
Cruise ship kitchens are known for their military-like precision in food preparation and provisioning. This level of precision is essential to manage the immense task of feeding thousands of passengers and crew members while minimizing food waste and costs. Some kitchens have fine-tuned their processes to predict consumption within a margin of just two meals for an entire week, showcasing their efficiency.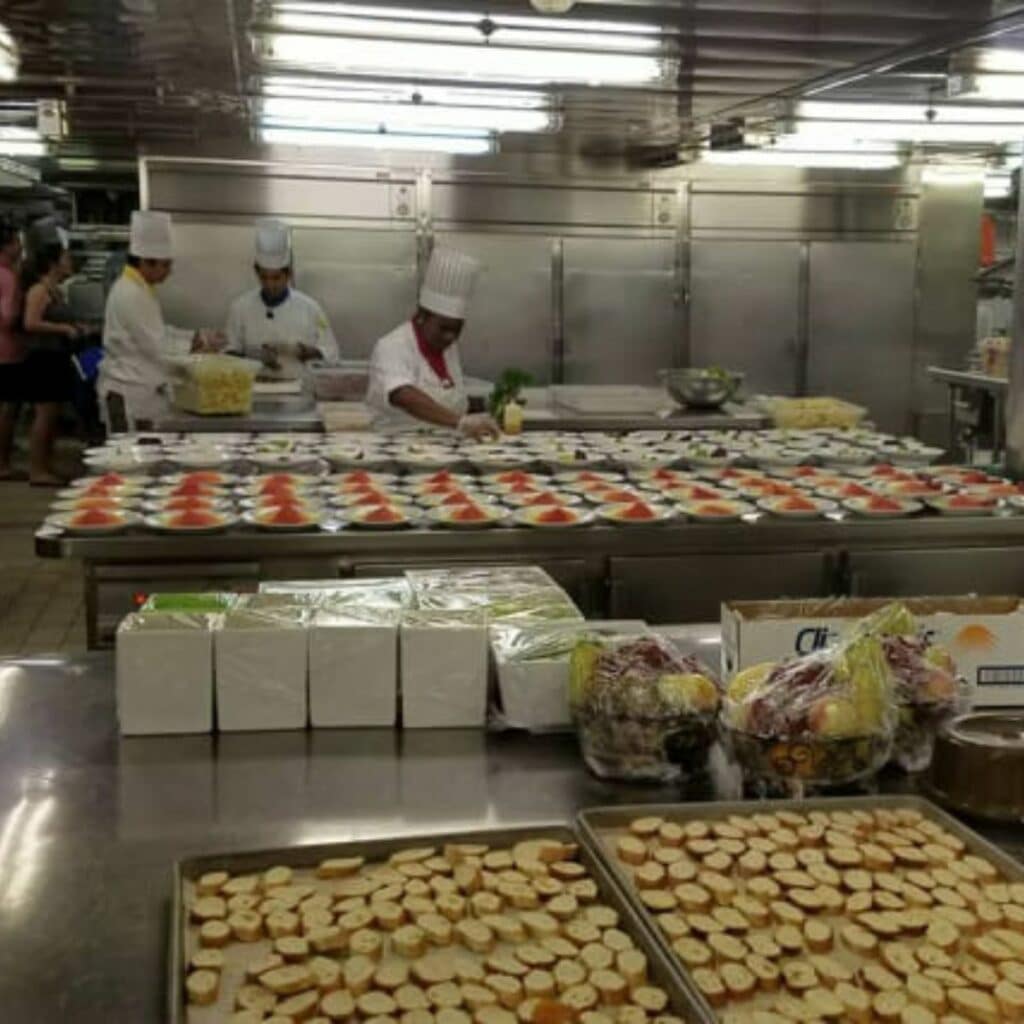 Additionally, cruise ship kitchens often adjust their orders based on the nationality of their guests, tailoring supplies to meet specific culinary preferences. This meticulous approach ensures that cruise ships can provide high-quality dining experiences while optimizing resources and reducing waste.