No Dancing in Night Clubs? What A Shame!
Just when you thought you were going to have a blast for once. Going out on the town with hopes to dance the night away. Well, that is not exactly allowed in Japan. There are a lot of issues regarding space in Japan, and dancing is not allowed in the majority of nightclubs as a result.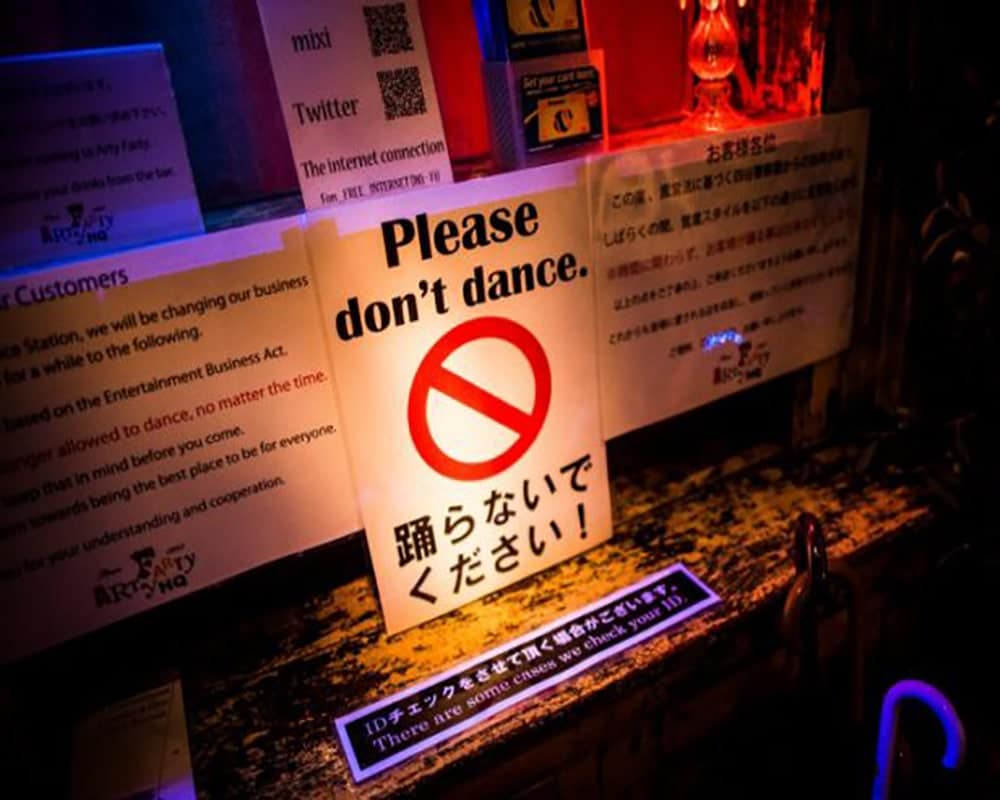 Most nightclubs even brandish the disclaimer "Please, No dancing." If you violate this rule, you are subject to getting kicked out for dancing. This is all according to a law passed in 1984, which states that licenses for dancing can only get obtained by clubs with a floor space of more than 710 square ft.