Badminton is becoming wildly popular for all ages to enjoy. This game is a kid-friendly family game that grandparents can enjoy playing with their grandchildren, siblings can enjoy playing together and parents can enjoy playing, too.
This game can be played indoors or outside, but is typically found set up in a person's backyard. The game requires a birdie and a racket to play. The birdie is a netted cone-shaped item with a ball on the end that players hit back and forth with the racket over the net.
If you're interested in helping your family see why you should invest in a badminton set up this year, then continue reading to learn some of the many reasons why everyone should play badminton.
Total Body Workout
Depending on how aggressive you play badminton you can burn up to 450 calories per hour. This game involves lunging, diving, and running around to hit the birdie back to the other player's side of the net. This burns calories quickly as it gives you a total body workout.
Socializing
This game provides your family a chance to engage and bond over a fun game. The badminton net can be placed in the backyard to enjoy during barbeques and other gatherings. This means more family socializing options during your special events.
Improves Heart Health
Playing badminton can decrease the levels of your "bad" cholesterol. This means your vessels can clear up and your heart becomes healthier. Playing sports that reduce your risk of heart disease or stroke is well-wroth playing, in our opinion.
Improves Mood
As with most exercise, badminton is a form of exercise and helps boost your spirits. The act of running around, lunging, and diving for the birdie while playing with people you enjoy being around all helps improve your mood for maximum mental health improvement.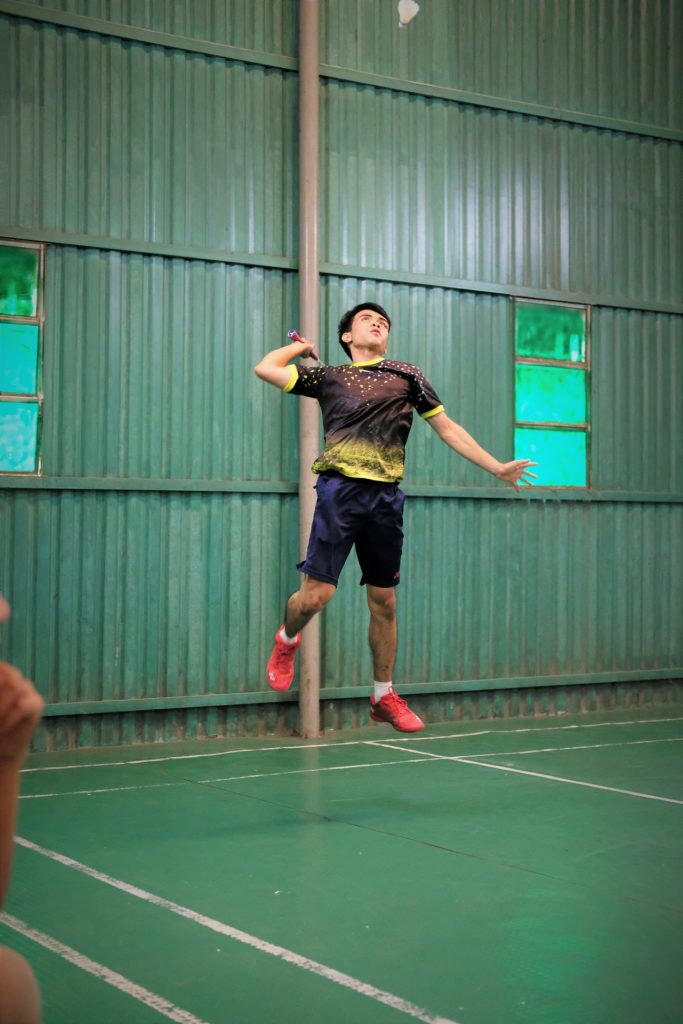 Improves Mobility
Since badminton requires flexing of your muscles and body, you become more mobile. The joints and muscles you use during gameplay help keep your body in shape and not stiff. This means you'll be able to move easier and feel stronger.
Child-Friendly
Lastly, badminton is a child-friendly game so everyone can join in on the fun. While your toddler may not be able to hit the birdie up over the net, they can have fun hitting the birdie over to you to get over the net. This teaches teamwork and allows your children to feel like they're a significant member of the team.
These are just some of the amazing reasons why you should play badminton, but don't take our word for it, get yourself a badminton set today and see just how beneficial this family-friendly game is to your life.