Indonesian bride and groom
Indonesia consists of over 17,000 islands with over 700 different languages, and so, naturally, wedding traditions vary across the country, depending on the local culture and religion. In the province of West Sumatra resides the ethnic group called Minangkabau, who puts a great significance on weddings and marriage traditions.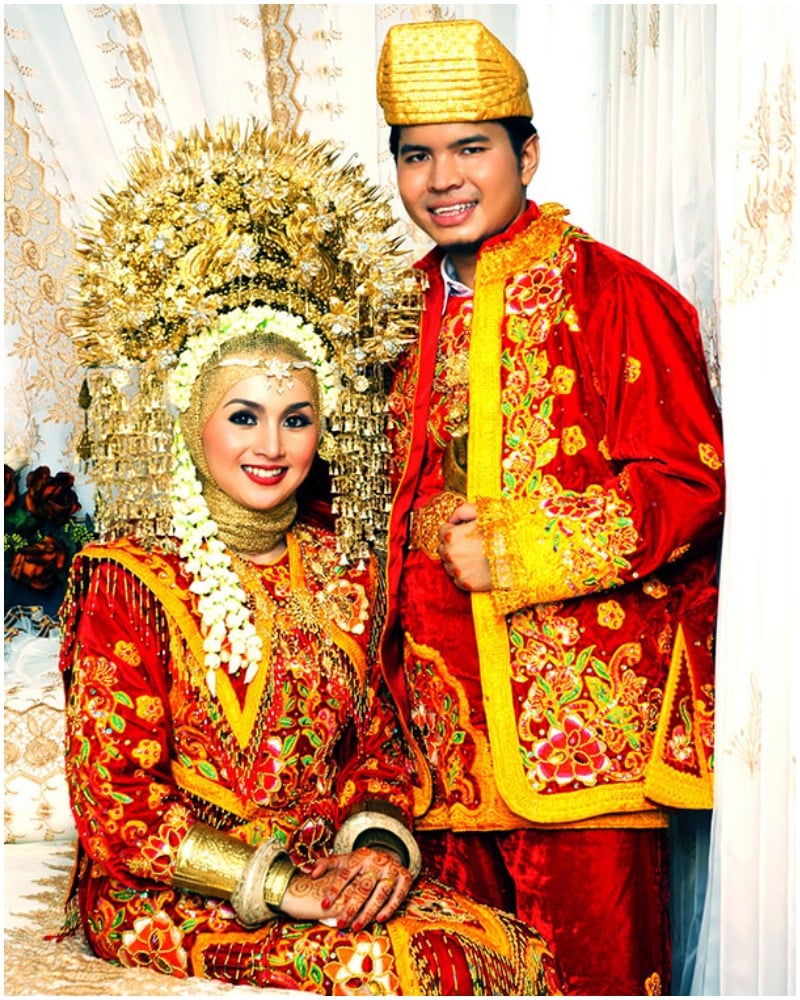 As can be seen, their wedding costumes are extremely elaborate and features extensive gold jewelry worn by both parties. Wearing gold isn't just meant to make the bride and groom spark from head to toe on their wedding day, but this is their way of honoring the history of the country, the kings and queens and the gold-adorned monuments.