Bride and groom in Norway
The traditional wedding ceremony in Norway looks nothing like modern-day weddings. Today, most couples choose to have a "regular," modern wedding, rather than a traditional Norwegian wedding. While most brides today prefer to wear a classic white gown, some still choose to wear the traditional wedding outfit, called Bunad.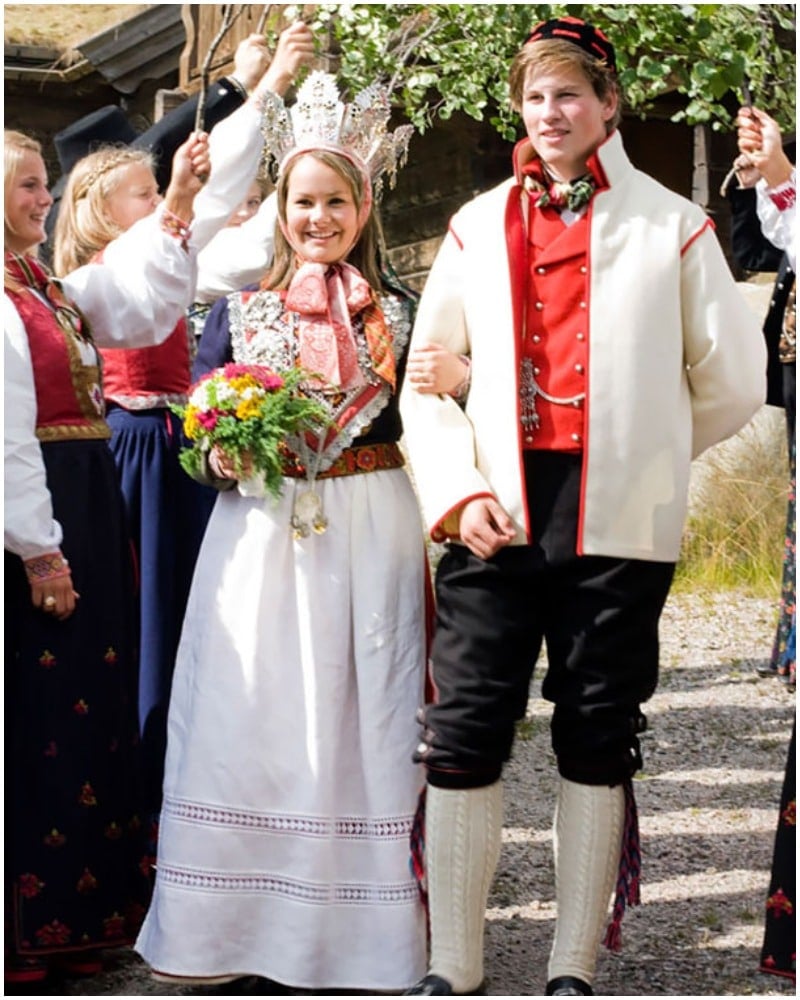 Bunad is the term for traditional rural clothing, which can be worn to other festive events besides a wedding, such as christening parties. While the Bunads have a wide range of designs, they often include embroidery, scarves or shawls, and they are usually combined with either silver or gold jewelry. The Bunads come for both men and women (as seen in the picture above).