It's always a good idea to take advantage of the great outdoors and get your family out there. But sometimes, it can be hard to find ways to keep people entertained when they're away from their TV and video games.
Fortunately, we've compiled five ideas for creative outdoor entertainment that will make everyone happy.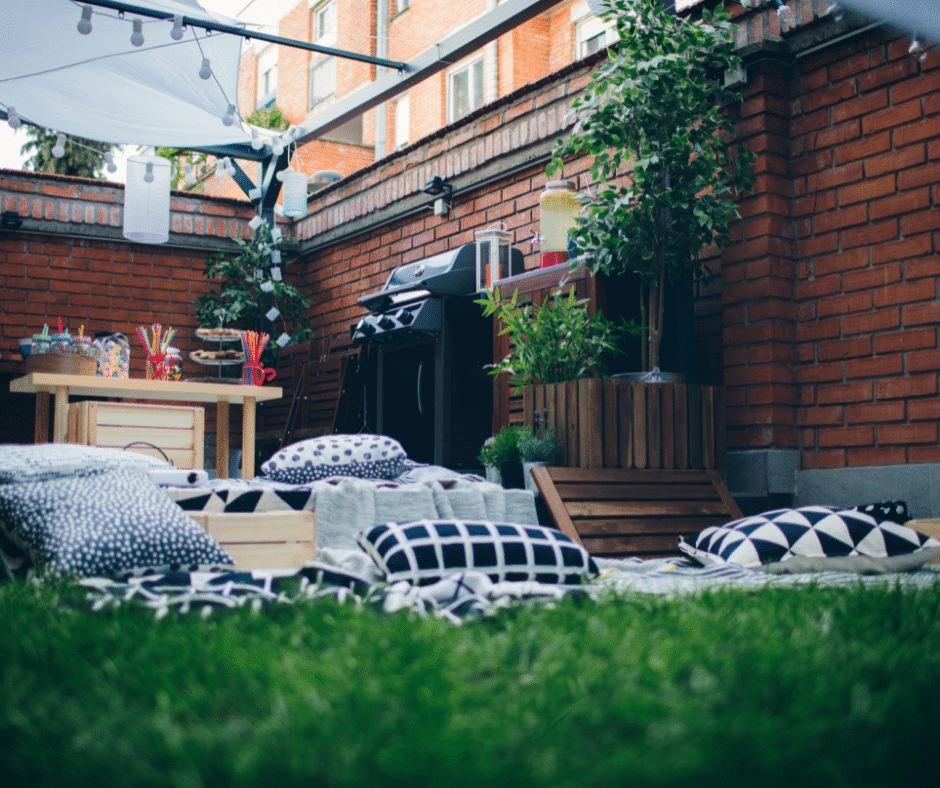 1. Movie Under The Stars
For some people, movie night usually ends with a comfortable bed and comfy pillows. However, why not try something different this time? Renting an inflatable screen to watch a film on a crisp autumn evening is a great idea! You can also show your artistic side by arranging the chairs and other outdoor furniture into a unique design before the movie starts.
2. Twister and BBQ Party
There's nothing more classic than a good old fashion barbecue party. The only problem with this is that it usually takes place during the hot summer months, so your guests can get pretty sweaty as they play! Choose an autumn weekend to host your barbecue, and it will be much more pleasant for everyone. You can also add a twist to this classic experience by bringing out the old school game of Twister.
3. Outdoor Paintball Tournament
Another great party idea is an outdoor paintball tournament. The great thing about organizing one in the autumn is that you'll have plenty of leaves on the ground, which will make for great cover. It's also a pretty cheap activity to set up and run, so you won't be out of pocket either!
4. Treasure Hunt
If you're looking for something fun but cheap, why not try setting up a treasure hunt? With the change in season, it may be worth incorporating some autumnal items like colored leaves and acorns into your hunt. Try to make the clues difficult enough that it'll take all of your guests' knowledge to complete!
5. Camping Trip
If you're really looking for an adventure, why not set up a camping trip? You can head off into the woods or even go on a hike; just make sure you have enough supplies for everyone! This is also a great opportunity to bond with friends or family.
As you can see, there are plenty of creative outdoor entertainment ideas out there – all it takes is a little imagination! Be sure to share this list with your fellow party planners.