Instagram for the Win
How many hours a day do you spend scrolling through Instagram? Be honest. Personally I find some of my best recipes and other hacks on the platform, along with catching up with friends and family. It can be hard to put the phone down and actually be productive sometimes.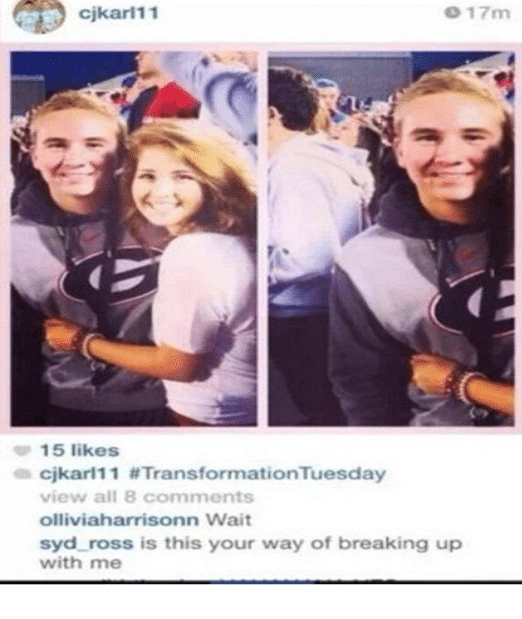 Today Instagram can be a real signal to your loved ones about what's going on in your life. New loves, new babies, marriages, and breakups are just some of the major life moments you might catch when scrolling through your feed. Unfortunately for this girl, she stumbled upon her own breakup.