Are You Sure About That?
First of all, why are so many people breaking up over text messages?! It is most definitely not the way to go. Face-to-face, actual human interaction can go a long way, but apparently, it's not for everyone. Just take this couple, whose breakup over text went very wrong.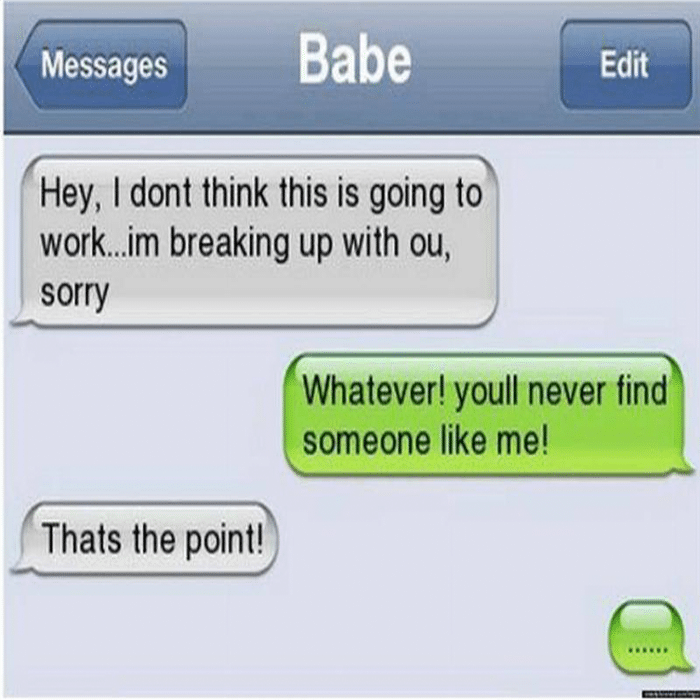 The person doing the breaking up is either totally confused or very savage. The other responds that you'll never find a person like me, and they agree- that's the point of breaking up. So what's your vote- the person doing the breaking up is looking for someone not at all like their current significant other- or they have made a huge mistake?