Is there a Debbie here?
This refrigerator is the embodiment of passive-aggressive. This is the opposite of labeling your food – someone took it to the next level and decided to straight out say whose food this is not. This Debbie must be a real issue around the office if someone thought it right to accuse her of being the food thief. This method might seem bold, but perhaps that's what it takes if you want to put an end to food stealing around the office.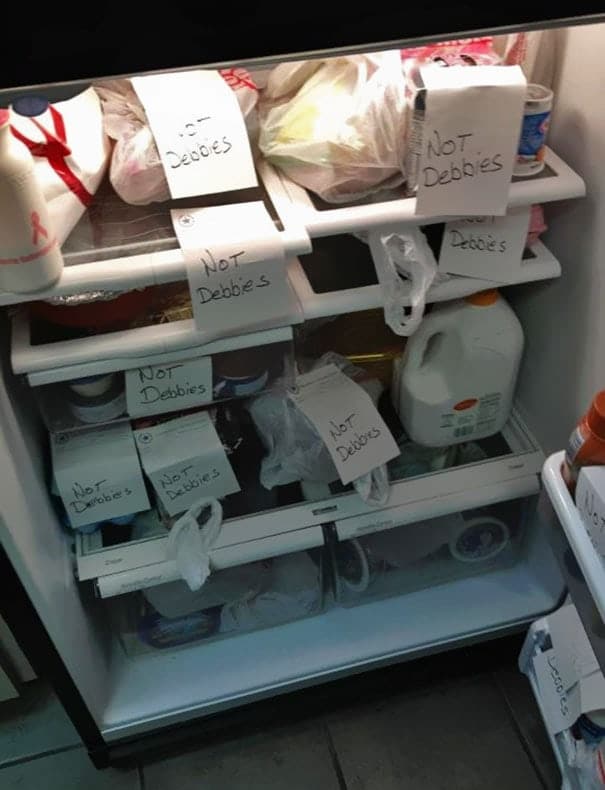 Instead of writing these cute little notes or knock knock jokes about whose sandwich this is, just say who it doesn't belong to. Now we know there's no way Debbie is going to touch any of this, but who's to say about other people? After all, they didn't say whose food this is.