#11: Been There, Done That
I can't even shake my head at this one. Not only have I put my coffee cup upside down, but twice last week, I forgot to replace the carafe. There was coffee EVERYWHERE. It's not my fault that I wake up and have trouble. It's a catch-22. I need coffee to be awake enough to make coffee.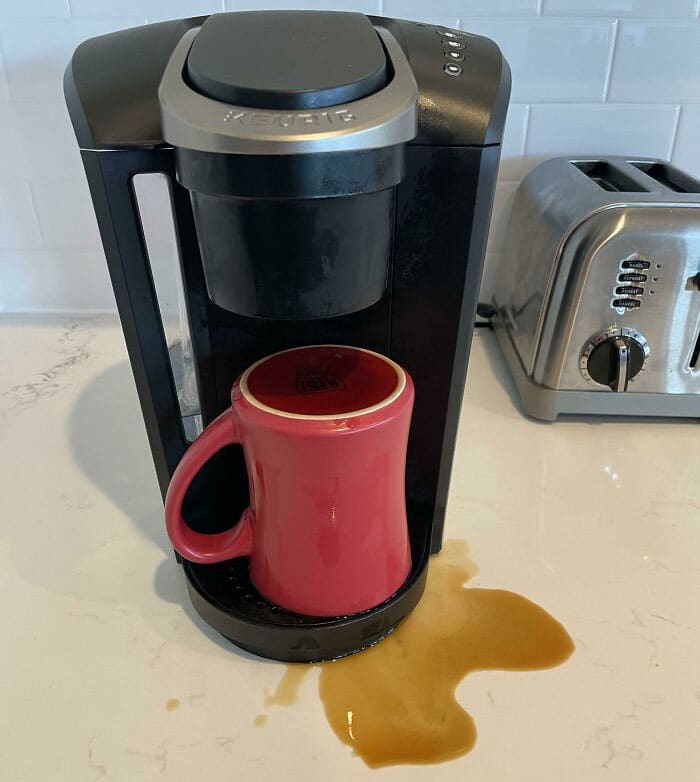 I guess maybe I could turn a light on or something, but it's too early. Maybe my hindbrain will catch up and remind me to double-check things. This person probably has the same issue, but this isn't even that big of a mess. I'm surprised it made the list. Oh wait, that's on me. Hehe.