It seems like some people will go to extremes just for internet fame nowadays. They'll take images of other people and claim them as their own, but little do they know about a tool called reverse-searching an image on Google. It seems silly the lengths people would go through just for a couple of likes and follows, but that's the world we live in today. There's no point in crying over it, and there's no reason why we can't have a good laugh about it.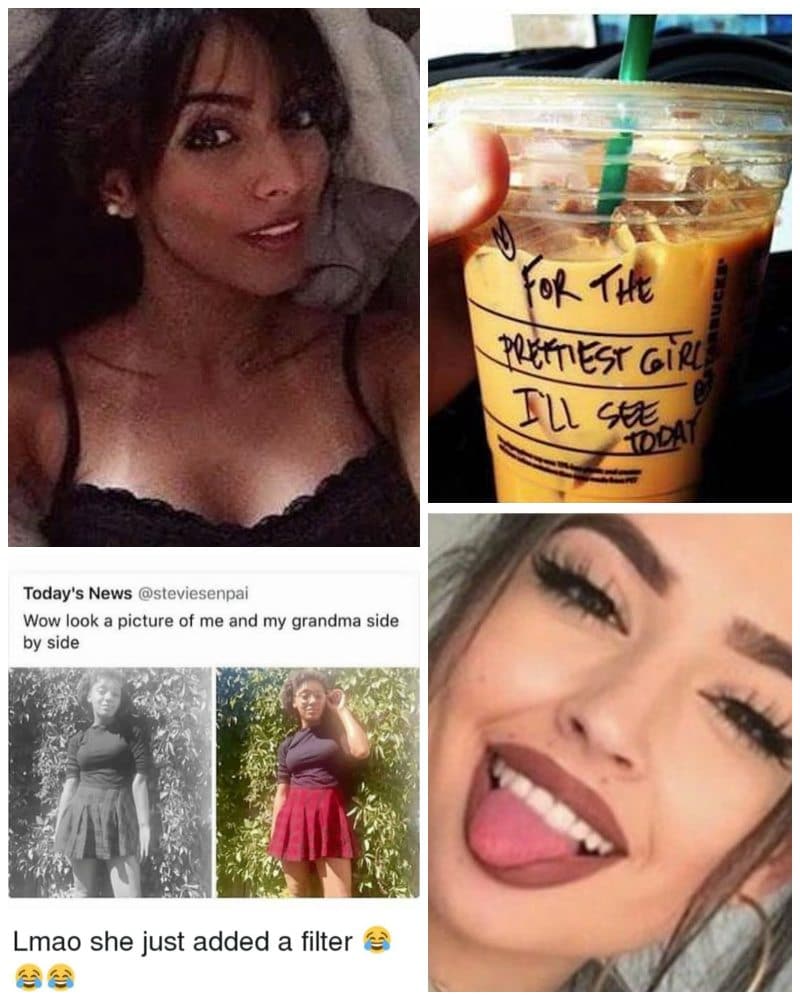 Meet my real girlfriend
Nice, you have a girlfriend. We're assuming she doesn't go to this school. Also, she looks like she's completely out of your league, but hey, love is blind right? It's not like you can make up a girlfriend, upload a picture, and people won't notice a thing.
Can anyone tell us what the purpose of lying about having a girlfriend or boyfriend is? And after you get caught, what's the follow-up plan? It seems like you'd get yourself into a lot more trouble by fabricating a love life than, you know, being honest about being single. Anyway, good on you, Sam, for calling this faker out.